UPDATE 27th JUNE: After a mamouth attempt to get our listing on WithoutaBox live, we are delighted to announce that finally. you can now submit through WAB. It went live today 27/6/15. Click on the link here to go straight to submissions page.
UPDATE 23rd JUNE: Submissions are now open on ClickforFestivals and filmmakers registered on C4F can claim 10% of all our submissions prices. That's as low as £8.95 for students and England's North West filmmakers until the 1st August. For full details click on the link below and enter Kinofilm in the search box or go straight here.
UPDATE  15th JUNE 2015: SUBMISSIONS TO THE FESTIVAL NOW OPEN on MOVIBETA and continue on FESTHOME, FESTIVAL FOCUS (FREE 3 min film competition) and FILMFREEWAY. You can also see us on Short Film Central.
Manchester International Film Festival® would now like to announce the dates of the 13th KINOFILM Manchester International Short Film and Animation Festival of  23rd – 29th November 2015.  The main segments of the festilval will be European Short films but we also welcome films from outside of Europe for our International Panorama strand of the festival. Please note this year we are pleased to annouce that we welcome animations as we are aiming to include a major part of our festival to celebrate the art of animation. All animation formats welcome under 15 mins maximum.
CALL FOR ENTRIES NEWS: Postal Submissions to the festival are now open, you must download the application form and submit your film via a DVD. Application forms to submit your film direct to Kino can be downloaded by clicking on the links below (please select either Word or Pdf versions). Please note you can also do submissions via our online partners WAB, Filmfreeway, FESTHOME,  MOVIBETA and FESTIVAL FOCUS and CLICKFORFESTIVALS, which will be announced shortly.
Submissions via FILMFREEWAY are open now.
All categories of short film are welcome, fiction, experimental, animation, documentary, student films and music videos. The maximum length is 20 mins (unless agreed in advance with the festival director) and films must have been produced within 2 years prior to the festival dates. There is an emphasis on European productions but we welcome international entrants for our special International section of the festival  including international award winners. For the forms and to submit your film via post or via email with festival screeners please down load the forms below. Please see below for postal festival submissions fees to be made at the time of submitting your film. Online submission fees may vary slightly due to fees and exchange fees (see reelvant sites for further info).
SPECIAL CATEGORIES
RED HEADS – continuing on the sucess of last year we will have a special programme of short films where the central character in the film is a red head (ginger),  in celebration of UK Red Head Day in Manchester. Entries by red head filmmakes will also be considered.
WOMEN IN FILM – as always in Kinofilm we present a special international and UK programmes for the best outstanding women filmmakers. You may submit your film to this category if you wish to be considered for the Women in Film programme.
THREE MINUTE WONDERS – free entry for our 3 minute film competition. If you have a wicked and profound micro short you want to submit please do it through FESTIVAL FOCUS to get it free, The actuall film must be no shorter than 2 mins 30 secs with a maximum length of 3 mins. We welcome short films made specifically for the 3 Minute Wonders competition.
STUDENT FILMS – students can submit to Kino Exposed section of the festival for students in full or part-time education. Students can submit films at a reduced fee.
ANIMATIONS – Short animations of no longer than 15 mins on any theme or subject and any form of animation to our new extended section of animation in the festival.
POLISH NEW WAVE – Polish short films from new and emerging Polish filmmakers from Poland and from Polish currently residing in the United Kingdom.
For direct postal and email submissions please download and use the forms below, complete and send with DVD and payment (or use the paypal link below). You may also send a digital file link with your emai application.
If you are submitting your film direct to us by the traditional postage method (DVD screener) download the forms below and pay your submission fee via our paypal account by clicking on the paypal button below. Please remember to enter your film title and the fee amount in the notes section. Fully complete the forms and send with DVD and cheque payment (or use the paypal link below). You may also send a digital file link with your emai application.
Application Form Word doc version Kinofilm Subs Form 2015
Application form PDF version Kinofilm Subs Form 2015
Data Protection form Word Doc KINO Data Prot Form 2015
Data Protection form PDF KINO Data Prot Form 2015
Festival Rules and Regulations KF15 RULES & REGS FINAL
Please note that due to loss of funding the only way we can produce this festival is through submission fees and sponsorship, therefor we have had to increase charges this year as follows.
KINOFILM FESTIVAL SUBMISSIONS DEADLINES & ENTRY FEES (OPEN NOW)
Kinofilm 'Early bird' Entry Deadline Monday 1st June – £15.00
Second Deadline: Wednesday 1st July – £20.00
Final Deadline: Saturday 1st August – £25
Extended Deadline (by arrangement only): Saturday 15th August – £35.00
Kino Exposed (Student Entries) – £10.00 * (£17 after 1st August)
Greater Manchester Entries – £10.00 * (£17 after 1st August)
Please see the sites WAB and Freefilmway for details of online and late submission fees.
* PLEASE NOTE, STUDENT FILMMAKERS and GREATER MANCHESTER FILMAKERS CAN SUBMIT FOR £10 or $16 untill the late deadline of 1st August, following which these discount price will increase to £17 or $27 for the extended deadline. (STUDENT FILMS MUST HAVE BEEN MADE AS PART OF AN EDUCATIONAL ESTABLISHMENT TO QUALIFY). For Greater Manchester entries the filmmaker  or/and the production company must reside and work in Greater Manchester/North West England.
UPDATE 23rd JUNE:
Submissions are now open on ClickforFestivals and filmmakers registered on C4F can claim 10% of all our submissions prices.

Submissions now open on the Movibeta Festivals There is also a special reduced fee of £10 for Students and Greater Manchester/North West of England filmmakers until the 1st August to users of the MoviBeta platform. There are two seperate festival listing depending if you qualify as a Student/North West filmmaker or are applying in general to the festival. Please apply on the relevant page.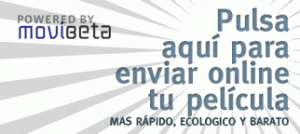 Students and North West filmmaker please apply here.
All other entrants from UK and worldwide should apply here.
You can also still submit on all the following platform: FREEFILMWAY please go direct to our page here or click on the Freefilmway logo below to go straight to our festival page.


Submissions are also open on FESTHOME – Special discount available for one week only (now extended to two weeks). Submitt to Festhome Early-bird deadline for $12 – $16 until the 19th June. Click on the link below to enter if you are on Festhome.

To enter our special Three Minute Film competition THREE MINUTE WONDERS, submitt your three minute film completely free on FESTIVAL FOCUS.  Open for submissions until 1st August. click here for more info and to submitt a film.
WITHOUTABOX SUBMISSIONS NOW LIVE (as of 27/6/15)
To use WAB please go to express login here WAB or click on the WAB logo below to go straight to our festival page.

"Withoutabox logos are trademarks of Withoutabox, a DBA of IMDb.com Inc. or its affiliates."
Eligibility:
Open to all (Worldwide)
Formats:
For postal submissions films should be submitted on DVD
Filmmakers /companies or anyone interested. You can make a donation to help make Kinofilm happen. Just click on the donation button in the right of any page.
See our Facebook page for Kinofilm Festival
SUBMISSION FEES: Please click on the paypal button to make your payment FOR POSTAL SUBMISSIONS and enter the correct fee please.

Please note: We reserve the right to alter the festival dates if necessary or in circumstances beyond our control.