Want to enjoy the Kinofilm Festival with the kids? Look no further! We've got a great screening of children's animated shorts for you to enjoy. Join us on March 28th from 12pm at The Old Bank, 437 Wilmslow Road, Withington.
Tickets £3 for all.
FUNNY FISH [DROLE DE POISSON]
Dir / Wri: Krishna Chandran A. Nair, Prod: Reginald de Guillebon (company: Folimage) Nicolas Burlet (company: Nadasdy Film).
France / Switzerland, 2017, 6 min 20 sec, Cert PG
In the middle of the ocean, a school of fish comes to the rescue of a red fish floating on the surface of the water, unaware that it is in fact a balloon.
LE RENARD ET L'OISILLE (Regional Premiere)
Dir: Samuel Guillaume, Frederic Guillaume, Wri: Pagnon Christophe, Prod: FVP – FILM & VIDEO PRODUCTION, Robert Boner
Switzerland, 2018, 12 min 06 sec, Cert PG
A solitary fox finds itself improvising fatherhood for a freshly hatched baby bird. Two paths cross and a family is formed, until fate reminds each of the life it is meant to lead.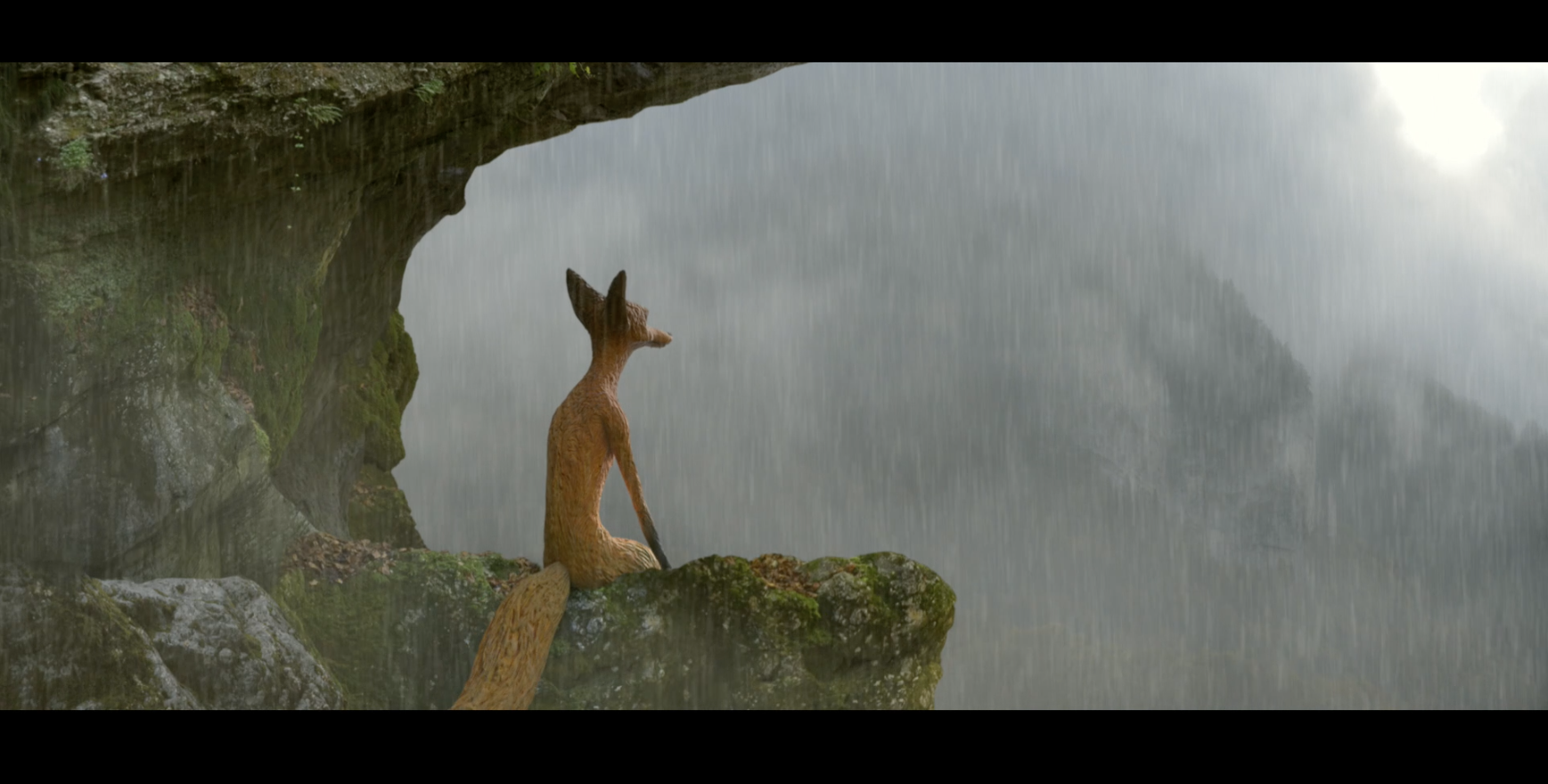 THE LAST DAY OF AUTUMN
Wri / Dir: Marjolaine Perreten Production:
Switzerland, Belgium, France, 2019, 7 mins 20 sec, Cert PG
UK Premiere
Forest animals secretly collect abandoned bike parts with the intention of building vehicles that fit their size. A great race is preparing. The last day of Autumn's race.
JERICO
Dir / Wri: Sarah Andrews, Wri: Aaron Hopwood  Prod: Matt Wight
UK, 2019, 1 min 39 sec, Cert PG (F Rating)
A lonely robot decides to try and build a mechanical friend.
IAN, A MOVING STORY (Greater Manchester Premiere)
Dir: Abel Goldfarb, Wri / Prod: Gastón Gorali, Prod: Mundoloco, Laura Plasencia
Argentina, 2019, 10 min, Cert PG
Ian was born with cerebral palsy. Like all kids, he wants to have friends, but discrimination and bullying keep him from his beloved playground. But Ian won't give up easily.
MATCHES (Greater Manchester Premiere)
Dir / Wri: Géza M. Tóth Prod: Éva M. Tóth
Bulgaria, 2019, 11 min 25 sec, Cert PG
A lonely boy is playing with his colourful matchsticks. While he talks about his dreams, fears and hopes, the matchsticks bring his visions to life.
DREAMSHEEP
Dir/Wri. Lulú Vieira – Prod. Daniela Giraldo
Columbia, 2019, 8 min 44 sec, Cert PG
Emma, a 6-year-old girl, gets up one morning and discovers that a sheep has escaped from her dreams and is jumping on her bed.
LITTLE BIG BEAR (UK Premiere)
Dir / Wri / Prod:  Sarah Schulz; Prod: Filmakademie Baden-Württemberg
Germany, 2018, 5 min, Cert PG
The Bear is rolling through the books / he doesn't know them, and it looks / like everyone is so much taller / and he is getting even smaller! / He wonders while he's tumbling / how strength and size don't mean a thing.
KIVI (UK, 8 min) (Greater Manchester Premiere)
Dir/Wri/Prod. Brian Luff – Prod. Georgina Sowerby
UK, 2019, 8 min, Cert PG
During a visit to the seaside, a small boy discovers that if you try hard enough you just might achieve the impossible.
MINUET (UK, 5 min 42 sec)
Dir/Wri. Harry Pearson – Dir. Aaron Hopwood – Prod. Maddison Gould
UK, 2019, 5 min 42 sec, Cert PG
A young concert pianist rehearsing for her next solo performance finds help in an unlikely place.