We've love among the undead, cannibalism at sea, and seppuku in suburbia, a desperate rooftop encounter and  an unlikely family heirloom, an irrepressible pensioner, and an agoraphobic plagued by unwanted post, romance born from a shared love of clutter and a marriage endangered for want of an acceptable name, in this selection of British films in a more lighthearted vein.
Join us from 2pm on March 28th at The Old Bank, 437 Wilmslow Road, Withington. Tickets £5/£4 (concession).
AKA – ALSO KNOWN AS (Northern England Premiere)
Dir: David Maybrick, Wri: Anmarie Bowler, Prod: Toni Staples
UK, 2019, 15 min, Cert 12A
What happens when you're about to meet the priest for a discussion about the Christening, and your husband wants to call your first child 'Jurgen' ?
I, ROSE (North West Premiere)
Dir: Daniele Guerra, Wri: Megan Evans, Prod: Anna McNutt
UK, 2018 13 min 02 sec, Cert 15
When trainee mortician Rose decides to test her skills in secret, trouble quickly follows. Greeted by a talking corpse, an unlikely friendship begins.
DEAR EDUARDO (North West Premiere)
Dir / Wri / Prod / Cast: Joseph Teague, Wri / Prod / Cast: Ruth Tapp, Prod: Reine issa
UK, 2018, 12 min, Cert 12A
On a suburban street, a battle of wills unfolds between a man, a postwoman and an elderly lady. The man must make a stand to reclaim his letterbox.
HARRY KIRI (Greater Manchester Premiere)
Dir / Wri: Jake Kuhn, Prod: Oskar Nilsson
UK, 2019, 6 min 16 sec, Cert 15
A rejected suitor is determined to prove his serious intentions to his girlfriend's disapproving parents. Even if it involves ritual disembowelment…
STILL GOT IT  (World Premiere)
Dir / Wri / Prod: Miles Dickinson, Sam Simmons-Betts, Matt Ashworth
UK, 2019, 7 mins 06 sec, Cert PG
A dispassionate elderly man attempts to recapture his youth.
LUGER
Dir: Freddie Waters, Wri: Freddy Syborn, Prod: Gina Lyons
UK, 2019, 10 min, Cert 12A
Tom is in for a surprise when he meets his elderly grandfather's two carers. Not only do they appear to be at war but when he discovers a mysterious object in the kitchen things take a dark turn.
THE LAST INTIMATE THING (UK Premiere)
Dir: Chris Skarratt, Wri: Andy Keen
UK, 2019, 9 min 24 sec, Cert 15
A desperate man stands on a roof, with a desperate plan…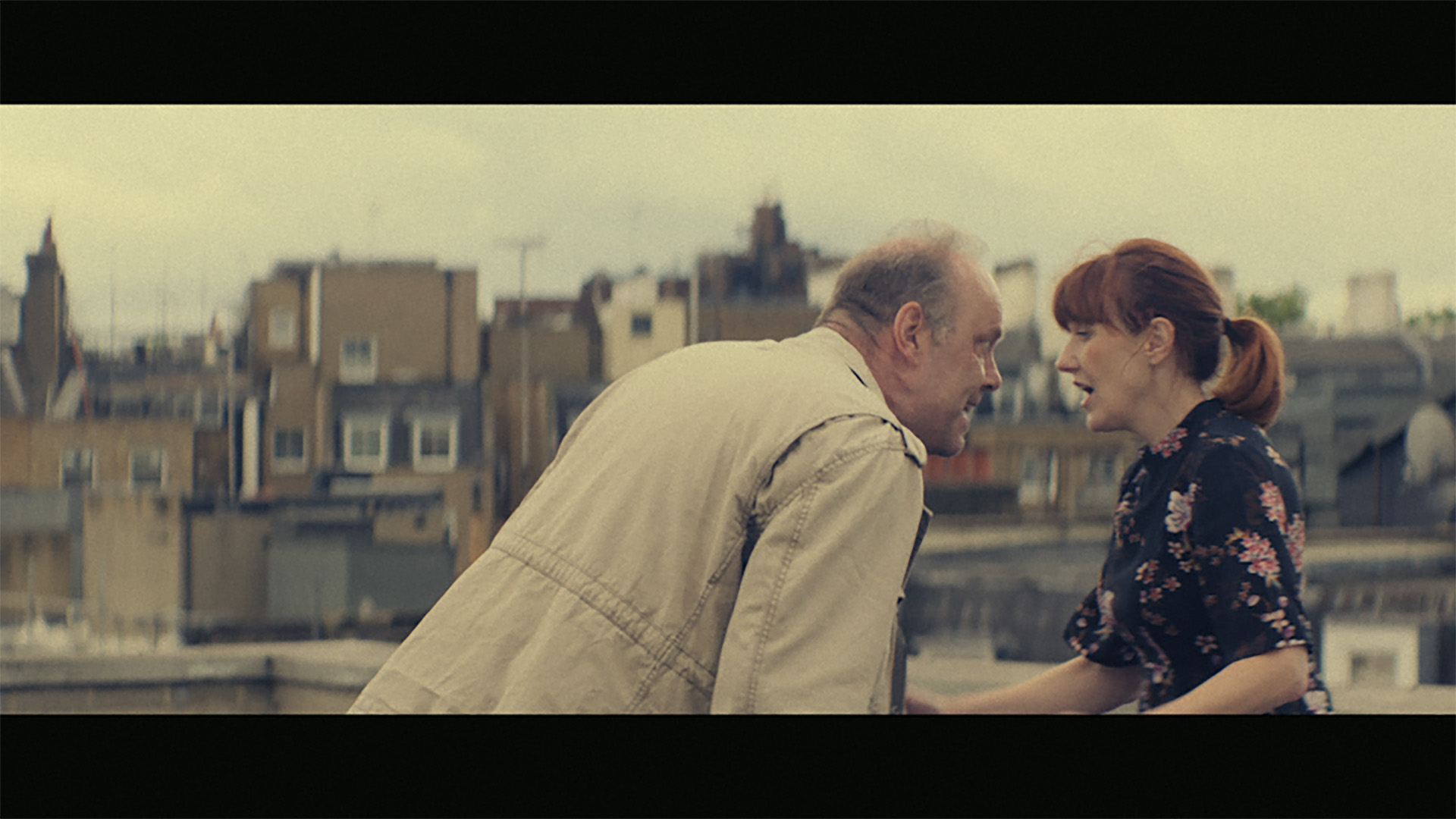 SKIP GIRL (Greater Manchester Premiere)
Dir: Annabel Vine, Wri: Annabel Allison, Prod: Mara Adina
(UK, 2018, 17 min 55 sec, Cert 15 (F Rating)
A failing musician rediscovers his mojo when an unconventional woman finds value in his things that have been dumped into a skip by his frustrated wife.
PLEASED TO EAT YOU
Dir / Wri / Prod: Adrian Hedgecock Wri: Oliver Lansley, Anthony Spargo
UK, 7 min 06 sec, Cert 15
Three men stranded at sea. When one of them dies, the two who remain can either eat him… or just sing about it!
97 min 49 sec.