Slippery boundaries and treacherous lovers, illicit encounters and families in crisis, the worst crime of all in an overpopulated world and a battle to save a lost soul, in selection of British films focusing on fraught relationships.
Join us on March 29th from 2pm at The Old Bank, 437 Wilmslow Road, Withington. Tickets £5/£4 (concession).
DARTMOUTH PARK  (UK Premiere)
Dir / Wri: Theo Macdonald, Prod: George Louis Bartlett
UK, 2019, 13 min 34 sec, 12A
The line between professional and personal gets crossed for a private tutor one evening in North London.
CONTROL (UK Premiere)
Dir / Wri / Prod: Tom Tennant
UK, 2019, 14 min 20 sec, Cert 15
Olivia must dissuade her husband Mike from firing their children's au pair Sofia without revealing her ulterior motives for wanting Sofia to stay.
UNLICENSED (Greater Manchester Premiere)
Dir / Wri / Prod: Will Whiting
UK, 2018, 19 min 22 sec, Cert 15
In a world of chronic overpopulation a couple's world is turned upside down when a missing friend shows up at their door with a shocking secret.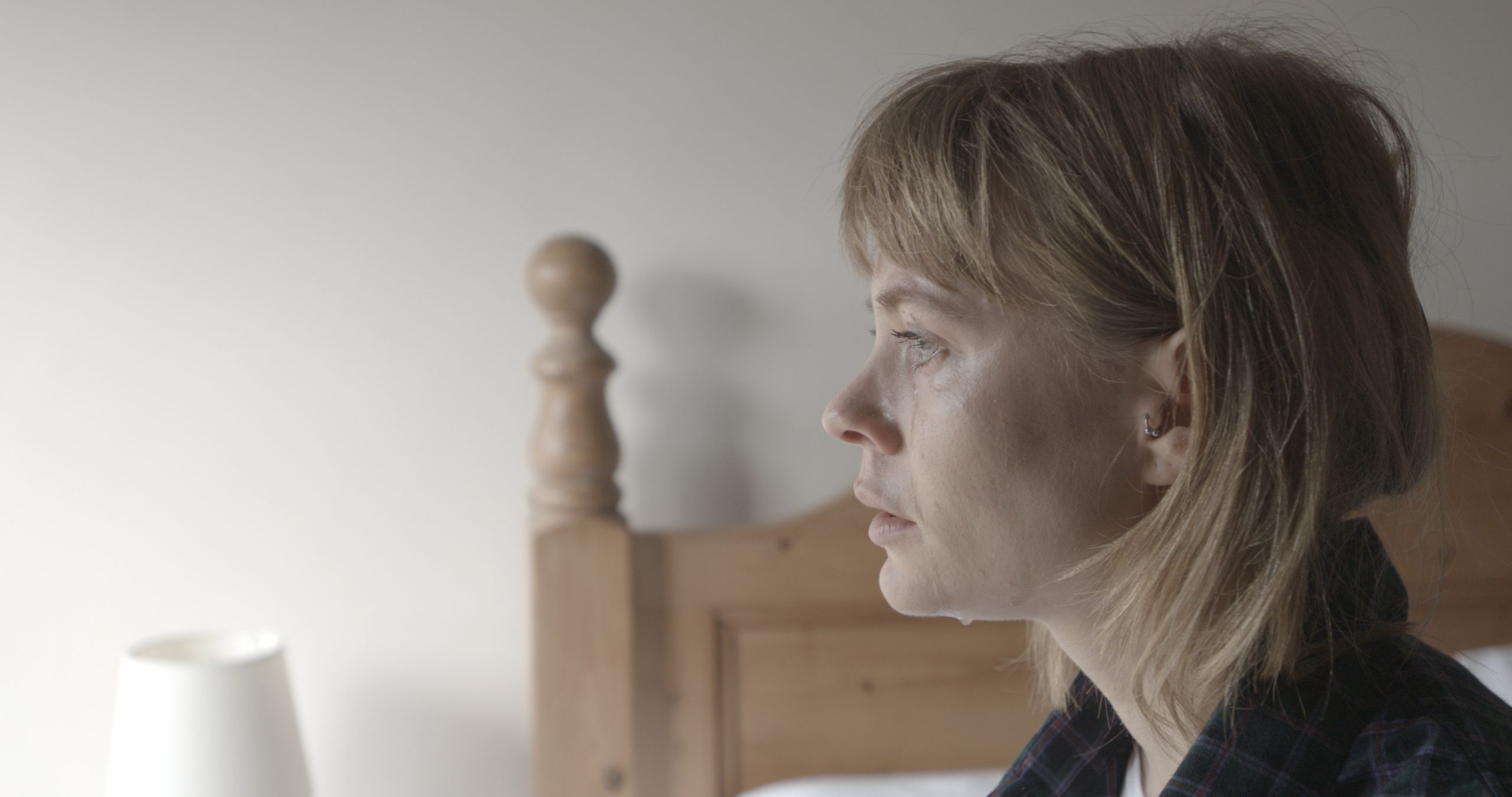 DAUGHTER (Greater Manchester Premiere)
Dir: Christian Kinde, Prod: Joel Maguet
UK, 2019, 17 mins 30 sec, Cert 15
Since the death of her mother, Lilah has begrudgingly taken on her mum's role in the family home. Frustrated by her obstinate father and sanctimonious brother, she makes a plan to run away with Jimmy, the guy she has been seeing in secret.
THREE SACKS FULL OF HATS (Greater Manchester Premiere)
Dir: Debbie Anzalone, Wri: Geoff Thompson, Prod: Lee Thomas, Jane Nicholson, Peter Nicholson
UK, 2018, 19 min 55 sec, Cert 15
Mick returns home after a long absence to witness the fast declining health of his alcoholic brother Sid, which stirs up family tensions of shame and denial.
I HAVE TO GO (World Premiere)
Dir / Wri / Cast: Karanja Yorke, Mens-Sana Tamakloe, Prod: Just Epic Ltd, Mens Sana Stunt Ltd
UK, 2019, 13 min 53 sec, Cert 15
Aziz's dark and tragic past has taken over his life, the only form of suppressing his thoughts are through drinking alcohol from his hip flask. The one person who cares for him is his brother Femi.
98 min 34 sec.