Death on the road and paranoia on the mountain trail, fearsome freight and a Faustian pact, period pains and bad body image, the pressure of exams and a slap up meal with the family, in this selection of sinister and shocking shorts.
Join us at Gullivers NQ, Oldham Street from 8:30pm March 22nd.
If you can't make that date – no worries! We have a repeat screening at The Old Bank, 437 Wilmslow Road, Withington from 8:30pm March 26th. General admission £5, concessions £4.
ALTITUDE
Dir / Wri: Nicole Scherer, Prod: Alexander Frühling
Austria, 2019, 10 min 58 sec, Cert 15 (FFF Rating)
The hike up to a mountain cabin turns into a life- threatening battle between reality and illusion.
CARGO (Greater Manchester Premiere)
Dir / Wri / Prod: Abhilash Chandra
Malaysia, 2019, 16 min 07 sec, Cert 15
A young boy encounters a dark supernatural force lurking inside the cargo his unwitting father is transporting from a Malaysian palm oil plantation.
COPENHAGEN ROAD (UK Premiere)
Dir / Wri / Prod: Lee Chambers, Wri: Kris Ketonen, Prod: Diana Cofini
Canada, 2019, 8 mins 20 sec, Cert 15
A garage mechanic receives a late night visit from a desperate young woman with a flat tire… and a car all too familiar to him.
MUFFIN
Dir / Wri: Daniel Bolda, Wri: Marilena Karamolegou, Prod: Matina Konstantinidou
Greece, 2019, 16 min 45 sec, Cert 15
What price would you pay to have everything you want? And what if it wasn't worth it? What then?
INAPPETENCE (Greater Manchester Premiere)
Dir / Wri: Katarzyna Babicz
Poland, 2017, 6 min 19 sec, Cert 15 (FFF Rating)
Under the influence of a weight loss substance, a young girl experiences delusions. Her body begins to change.
THE BOOGEYWOMAN
Dir / Wri: Erica Scoggins, Prod: Sinah Ober, Dakin Cranwell, Ian Flannery
USA, 2018, 17 min, Cert 15 (FFF Rating)
Late blooming Sam Rains finally gets her first period at the annual all-night skate. But it brings strange side effects.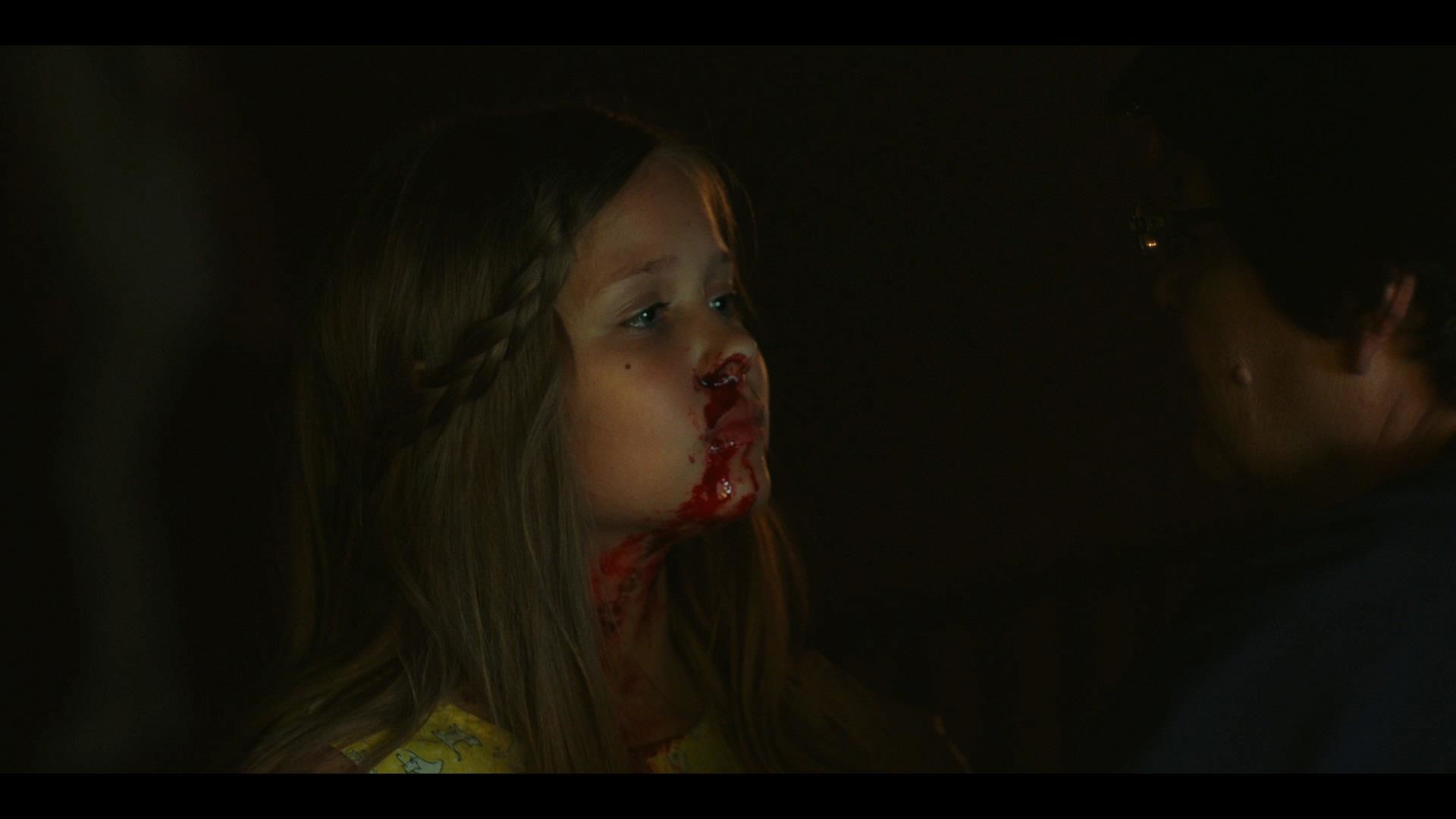 WE SHALL OVERCOME (UK Premiere)
Dir / Wri / Prod: Kelvin Shum, Prod: Alfonso Torres
USA, 2018, 9 mins 35 sec, (Cert 18)
Students of different gender & race participate in a disturbingly ritualistic exam.
GRUB (Regional Premiere)
Dir: Thomas Pujol, Dir / Wri Pierre Mazingarbe, Wri: Xavier Lacaille, Prod: Francesca Betteni Barnes, Charlotte Vande Vyvre
France, 2019, 18 mins 27 sec, Cert 15
A young man discovers the real reason his girlfriend doesn't want him to meet her parents…
98 min 47 sec.