Join us at The Old Bank, 437 Wilmslow Road, Withington from 2pm for a glimpse at the newest generation of film makers as Salford University Broadcast Media students screen their documentary shorts. General admission £5, concessions £4.
FARM OR FLIGHT
Dir. Dillon James, UK, 11 min 23 sec
A young lady farmer discovers an unexpected activity to bring her sleepy Gloucestershire countryside existence to life.

IN THE SHOES OF AFROKICZ
Dir. Deborah Owusu-Amoah, UK, 11 min 55 sec
An artist creates a pair of custom trainers born of her heritage and culture.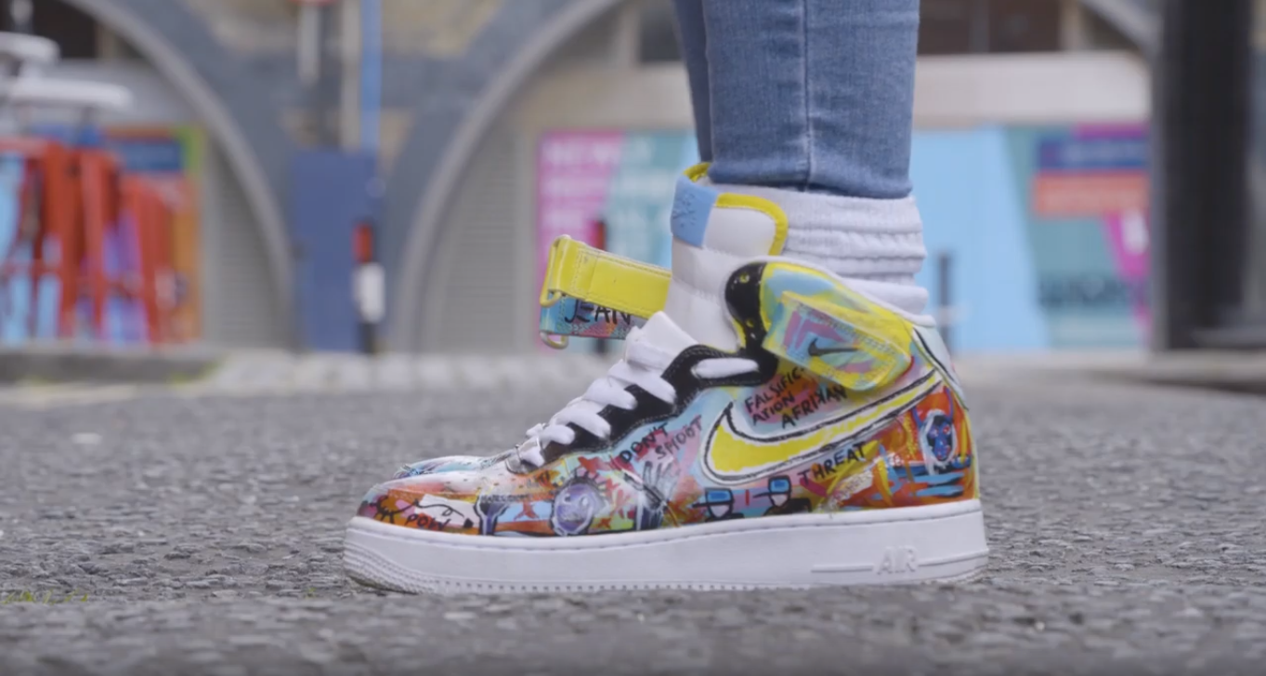 NIGHT OWL
Dir. Matea Petrovic, UK, 5sec 13sec
Confined in the night-time prison of an insomniac's apartment.

A SIMPLE HAIRCUT
Dir. Dorothea Sterian, UK, 6 mins
An old Romanian lady sits down for a simple haircut and recounts a traumatic life-changing event.
MY MUM
Dir. Sam R, UK, 3 min 35 secs
A love letter in video form, as a daughter thanks her mum for the strength and courage, shown in the face of abuse.
HEART OF STEEL
Dir. Georgia Gill and Ed Kelly, UK, 5 min 17 sec
A young, solitary man discovers a unique way to vent his everyday anger, finding more than he bargained for.
URBEX
Dir. Dillon James, UK,  5 min 19 sec
Scaling the dizzy heights of the north west's buildings, one young man risks it all to feel alive.
REBEL FOR LIFE: INSIDE EXTINCTION REBELLION
Dir. Michael Sheridan, UK, 13 min 35 sec
Embedded with the Manchester division of Extinction Rebellion as they join the international rebellion to bring World cities to a standstill.
OUR ANGEL
Dir. Ed Kelly, UK, 5 min 13 sec
The touching story of a young boy Rhys, as coming to terms with his disability brings his family closer together.
FROM SALFORD WITH SOUP
Dir. Sara Heritage & Alex Hawkey, UK, 5:00
A young Salford girl takes action to feed the region's homeless, where so many of us just walk on by.

PERCEPTION
Dir, Sam Hawkley, UK, 03 min 51 sec
An angry monologue of one young man's feelings, following a street crime that leaves him questioning the morals of an entire city.
82 min.