Submissions by Women Filmmakers Wanted Now. Our third Women in Film this year on Wed 16th October at the Black Lion, and this one is going to focus on women filmmakers, writers and actors. So if you'r a female director that's great, but not all, if your short film is writen by a woman or one where the central character of the film is also a woman, its elligible – women must play a central role in the writing and acting or directing the short film. Whichever it is we want to see you down at this event. We'll be championing 'Women in Film' in the widest sense.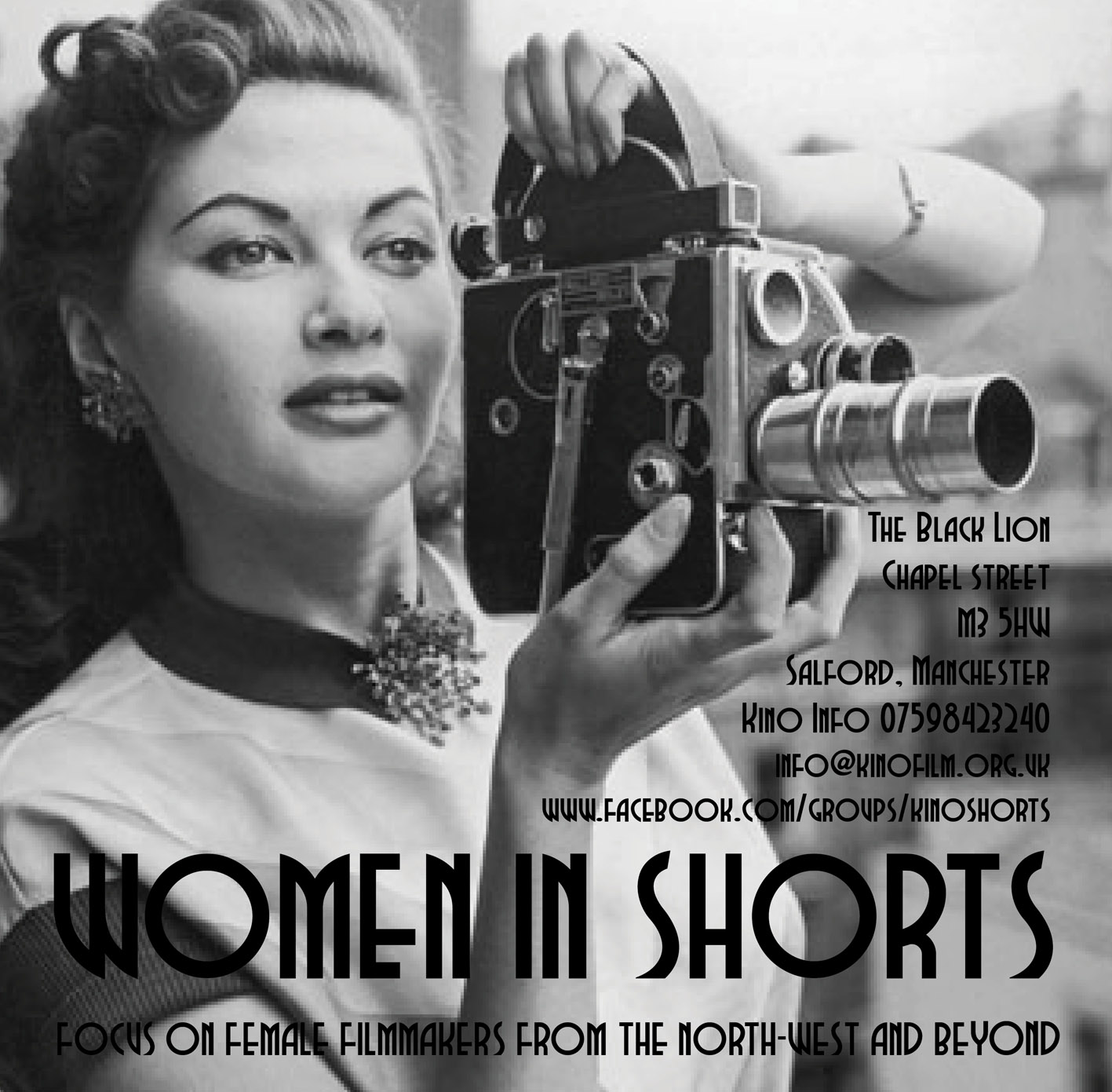 All you have to do to get your film into this event is submit it to us and once we have approved it you list it on the Facebook event page with the following informaiton.
Title, director/writer, main character – a short synopsis, confirm the running time, post an image and then share the page.
To submit the film you you need to send it with an application form – message us for the form or you can download it from the Docs link on our Kino Shorts group page or on our blog just here:
Short comediies especially welcome to tie in the Women in Comedy UK Festival taking place in Manchester throughout October
Previous entries to Kino since our last Women In Film event can also considered for this event if they fit the catagorie of Women in Film – just contact us to let us know you would like it to be screened.
Shortfilms up to 20 mins, North West or if from elsewhere in the UK, you must be able to attend the event for Q&A. We may chose 1 or 2 films from outside the region if the filmmaker can either attend the event or do a skype interview after the screening.
The event will be taking place at the Black Lion on Wed 16th OCTOBER , 7.15 doors for 7.30 start.
Programme will finish by 10.15 pm on this night so we have plenty of time for Networking after the screening and during the interval.
General info
Our events encourage debate and discussion thoughout with Q&A sessions after each film followed by an oportunity for networking, both in the intermission and after the shjow. Each short film, where possible, will be followed by a discussion with the director / producer / writer of the film (and cast members when available).
Kino is the longest running short film nights in Manchester and the North West, we've been running these nights for over fifteen years in an assortment of venues, and we're pleased to be returning to the Black Lion since our last event there in July this year.
TICKETS:
£5.00 full price / £4 Unwaged
£3.00 Participants
Advance reservations recommended by emailing John or turn up and pay on the door.
Venue: The Black Lion, 65 Chapel Street, Salford M3 5HW
The venue is just 12 minutes walk from Piccadilly Gardens, 5 minutes from Victoria train station or just 2 minutes walk down Blackfriars Street, off Deansgate (across from the bottom of Market Street/St Mary's Gate).
Doors 7.15 for 7.30pm start.
Facebook Event Page