Kino operates two film clubs which shows occassional features and specialist vintage programmes. Kino Cine Club has presented cult movie screenings in various pub venues in Manchester over the years and is based on the legendary Aaben Cinema in Hulme.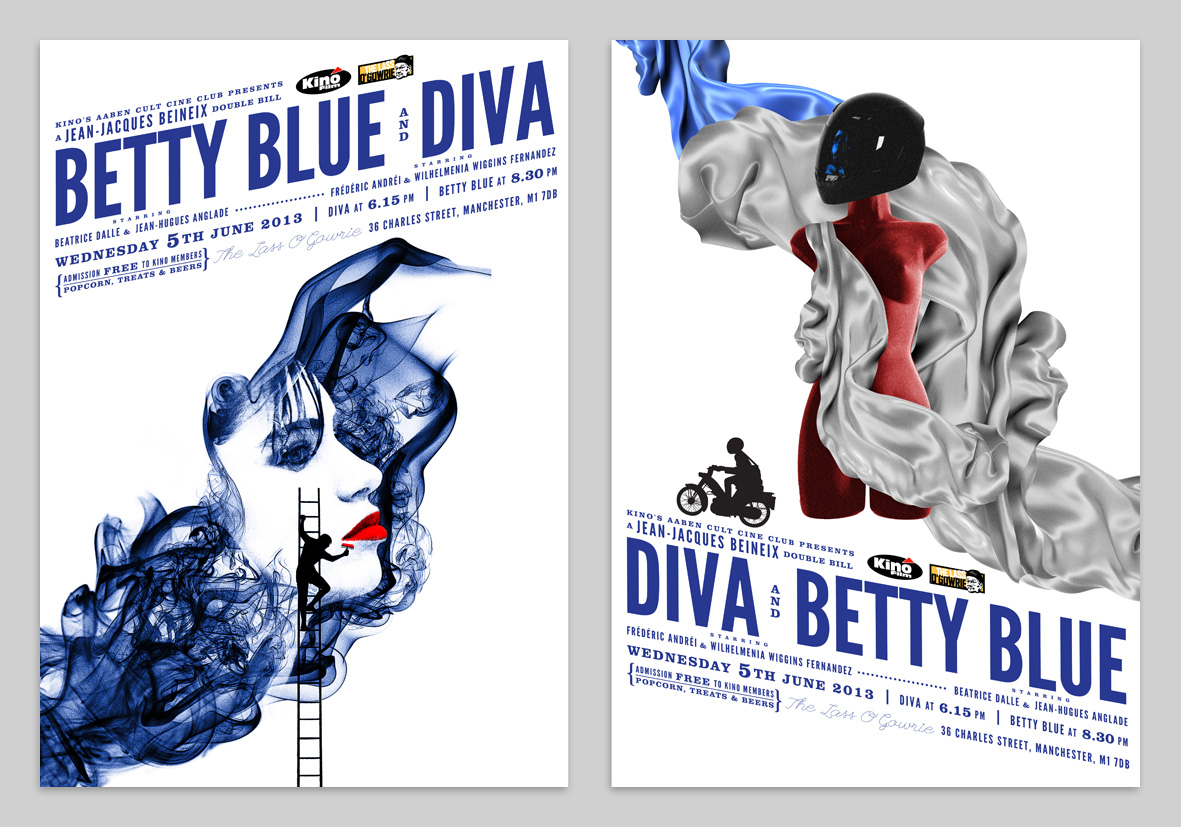 Vintage Kino is our 16mm film club, projecting original movies on 16mm celuloid from the Kino archive or loaned from other 16mm collectors. I typical show would consist of a Pathe News reel, vintage cartoons and classic black and white comedies, and a selection of short films from our collection of entertainment reels, oddities, education and information films, or a mini vintage feature. All in all a unique evening of entertainment that can be hired in and presented in any space big enough to put up a screen and a decent distance from projection point to screen.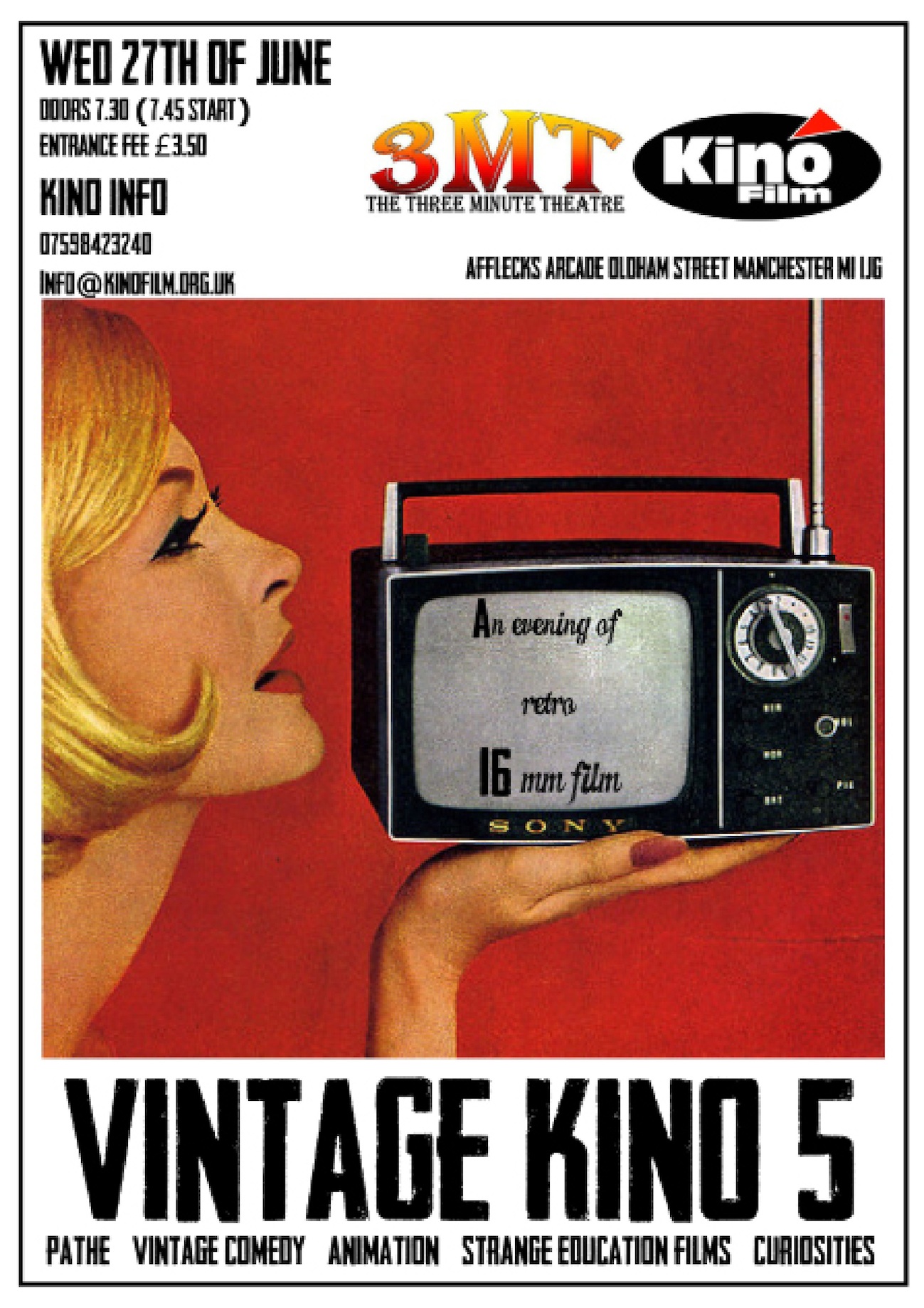 Click on the above menu sub headings for more details.