Adrian Barber
Festival Director, Bolton Film Festival
Adrian has over twenty years experience with a wide range of arts organisations. Working primarily on long term social documentaries in the community arts sector his work has been displayed at numerous museums and galleries across the North West of England. Adrian began hosting film events with "Sunset Cinema" which toured the world out of a backpack, screening independent films on beaches, mountain tops and even on a boat on the River Ganges.
Alice Ramsey
BFI Network Talent Executive/Film Hub North
Alice works as a BFI NETWORK Talent Executive at Film Hub North, working with new and emerging writers, directors and producers across the North of England. Prior to this, Alice worked at Creative England as a Development and Production Executive, and at international sales and film finance company Bankside Films, working on projects by various directors such as Amma Asante and Michael Winterbottom.
Andy Wyatt
Animation UK/Ireland Business Development Director for Toon Boom Animation Inc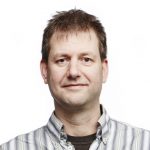 Andy has worked extensively across the animation sector as animator, writer, director, producer and educator. He has animated Teenage Ninja Turtles, run his own studio producing animation for television and the internet, directed major shows for CBBC, Teletoon, CITV and Aardman, written, lectured and talked on animation and been a key creative on three BAFTA nominated shows. He is now working with Toon Boom Animation, developing the company's business in the UK and Ireland. Toon Boom Animation's award-winning software is the global standard for 2D animation and storyboarding. Toon Boom solutions provide everyone from enthusiasts to professionals with the artistic freedom to create animation in any style.
Felicia Chan
University of Manchester
Felicia Chan is Senior Lecturer in Screen Studies at The University of Manchester, researching the construction of national, cultural and cosmopolitan imaginaries in film. She is a founding member of the Chinese Film Forum UK, a research network based in Manchester that aims to broaden the research into and widen the audience for Chinese cinemas in Manchester, the Northwest, and the UK as a whole. She is author of the Cosmopolitan Cinema (I.B. Tauris, March 2017).
Molly Geidel
University of Manchester
lecturer in US cultural history at the University of Manchester, where she studies and teaches about visual and popular culture and US foreign policy. She is author of Peace Corps Fantasies: How Development Shaped the Global Sixties, published in 2015 by University of Minnesota Press, and she is currently working on a new book on development and documentary film in mid-20th century Latin America. For the academic year 2018-19 she is a faculty fellow at the Warren Center for Studies in American History at Harvard University.
Nicole Pott
Festival Director, High Peak Independent Film Festival
Independent film director and producer, based in the North West. Nicole is the Managing Director of Sonder Pictures, a boutique production company creating independent film, TV and commercials by up and coming filmmakers from across the UK. In 2016 Nicole started High Peak Independent Film Festival to provide a platform for filmmakers from across the globe to showcase their work.
John Pank
Indie Flicks
Having started his career as an actor, John has ventured into roles not only in front but also behind the camera, currently working on commercial and independent film jobs. His interest in the film and the industry sparked the desire to start IndieFlicks Monthly Film Festival, which runs in multiple cities around the UK for over 3 years. He plays an continuous role in the running and programming of the festival.
Monica Sagar
Indie Flicks
Monica is a professional actor performing in independent films, TV and one woman play, Moving Stories. She has been on the organisation and programming panel of IndieFlicks Film Festival for 3 years, selecting monthly international short film programmes, hosting screenings and producing promos. Monica is a Film Marketer and has led campaigns for independent feature films; such as Sweet Country, The Ciambre and Skate Kitchen.
Myles Sketchley Mercer
Indie Flicks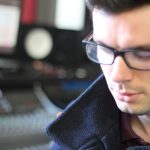 Myles is a professional composer, specialising in music for film, commercials and documentaries. He's an event organiser for IndieFlicks Film Festival and has been on the programming panel for 3 years. Myles has a passion for independent film, international film and music.
Linda McGuire
Paleochora Lost World Short Film Festival
Linda's career in Film is long standing and diverse. Her acting career launched in the early 90's when she founded the London Maverick Theatre Company then rapidly progressed into TV and Film. She is also founder and Festival Director of the Paleochora Lost World Short Film Festival which launches in June 2019.
Ariana Farina
Ariana Farina is a long-time Indie Film Enthusiast, Film Festival Programmer and Film Festival Producer based in Los Angeles.  Also a filmmaker, Ariana produced the film The Garlock Incident – the first film of its kind, blurring the lines between social media and feature film.
Jenny Longworth
Jenny has spent the last 7 years honing her writing and directing skills, making over 25 short films whilst working as a freelance filmmaker and SFX make up artist, the latter satisfying her love of gory films. In 2015 she was awarded a Creative England ishorts grant for 'HEDGE' which enjoyed multiple festival screenings and successes. Most recently Jenny won best director and best film at a 48 hour film festival in Manchester with her concept short for 'Gemma and Helen' and has since been developing it into what she hopes will be her debut feature. 
Sion Thomas
Sion Thomas is a Welsh documentary and fiction filmmaker. He set up and helps run Anywhere But Here a documentary collective and website showcasing films and photography about Wales. His most recent short film Dirt Ash Meat, an adaptation of Owen Sheers' novel White Ravens and funded by Ffilm Cymru, is currently in post-production.
Susie Jones
Susie Jones has a background of working in documentary at the BBC, and has most recently written and directed two short films.
Lucie Nouraud
Lucie is a stop-motion animator and the director of Lost Land Film Festival, a charity film festival dedicated to raising funds for Help Refugees and Safe Passage.
Matteo Palmas
Matteo Palmas (Directors UK) is a European writer-director based in Manchester. Born and raised in a small town in South Sardinia, he moved to England to study at the Northern Film School. His first short film, Man On Bike, premiered as one of 10 finalists in competition at the Oscar-qualifying Big Sky Documentary Film Festival, among others. Equally passionate about documentary and fiction storytelling, Matteo set off to find his own style through topics such as language, obsession, passion and barriers. He is an alumnus of New Arrivals: Go Short Campus.
Debra Prinselaar
Debra Prinselaar is an experienced Executive and Series Producer with too many years working in the TV industry to count. In her time working for the main broadcasters including BBC1, ITV, Channel 4 and Channel 5, she has swung from the sublime to the 'ridiculous' in her work.  She has chased thunder storms in America's Tornado Alley, filmed church services in cathedrals, built a TV studio in an abattoir, exec'd the Jeremy Kyle Show, Series Produced the One Show, filmed urban foxes on the prowl in cities and revealed horsemeat in burgers. Debra also works with the Royal Television Society, judging entries for the best shows on screen.   On top of that, she lectures at Salford University, managing the MA Media Production courses.
Stephen Murphy
Experienced Festival Director with a demonstrated history of working in film and Television. Skilled in Directing, Producing, Editing and Camera. Directed award winning feature and shorts. Strong operations professional with an MA focused in Media, Culture and Communication. Long-time worker in Education, currently teaching at Salford University on the Film Production Degree.
Peter Deakin
In 2012 Peter received his Screen Studies doctorate from the University of Manchester with a thesis examining representations of masculinity in crisis in fin de millennium Hollywood cinema. He has continued to research more broadly in the area of masculine identity and more specifically on the plurality of masculinities. This has led to a (forthcoming) monograph and numerous other rigorous academic papers and articles circumventing this key research interest.
After undertaking teaching posts in Film at various universities including Nottingham Trent University, Liverpool Hope University and the University of Manchester, Peter took up a full-time lecturing position in Film Studies at the University of Salford in 2017.