***SPECIAL BLACK FRIDAY OFFER*** A MASSIVE 30% OF OUR OPENING GALA TICKETS FOR ADVANCE TICKETS ONLY. DON'T MISS OUT, BUY NOW***
An appetiser for the main event; a hand-picked selection box of choice cinematic cuts, featuring famous faces, award-winning animators, romance, crime, politics, patriotism, fractious families, and all the magic of the movies, in this special Gala Screening. Come and join us for the grand opening of the 15th edition Kinofilm Festival at the wonderful NIA Centre, (former BBC Playhouse) in Hulme.
Cert 15
Sat 24th Nov at 6.30pm
Niamos Sc1, Chichester Road, Warwick Street, M15 5EU Manchester
Tickets for the Opening Gala are £10.00 (Full Price / £8 (concessions) including a Glass of Wine on arrival  at the opening reception.
Doors open & reception 6.30 till 7.30. Introduction 7.30. Film Screening 7.45 till 9.30. Live music+Party 10-11pm
Please note there will be a second chance to see the Opening Programme at our repeat screening on Sat 1st Dec at 8..00pm at NIAMOS 2, Chichester Rd/Warwick St, Manchester M15 5EU
GET Tickets for the Repeat Screening only HERE
MASCARPONE
Dir: Jonas Rierner / Prod: Johannea Schubert
Germany, 2018, 14 min,  Cert PG
Francis, the dreamy film projectionist, accidentally crashes into the limousine of gangster boss Mascarpone. Suddenly he finds himself in a mobster film. When a heist goes wrong he has to rescue his dog and conquer the heart of the film diva Vivien.
UNEXPECTED ITEM
Dir: Stephen Gallacher, Prod: Sashi Arnold, Wri: Chris Croucher, Cast: Olivia Colman, Jamie Blackley, Isabella Laughland, Andrew Ellis
UK, 2018, 10 min 9 sec, Cert 15
Sometimes you get more than you pay for, but life advice from a self service check out, is probably the strangest deal you'll get in the supermarket today.
SLIDING AWAY
Dir / Prod / Wri: Bob Findlay, Prod: Amanda Richards, Cast: Ray Winstone, Kerry van der Griend
Canada, 2017, 14 min 35 sec, Cert 15
A son attempts to connect with his dying father through images of the father's life. while staying present to his young daughter.
SWANSONG
Dir / Wri: Joseph Lynn, Prod / Wri: Emily Eyre, Cast: Noel Fielding
UK, 2018, 3 min 52 sec
An elderly angel lives out his final moments.
LIFELINE
Dir: Harry Jackson, Prod: Alfie Johnson, Cast: Gwyneth Keyworth, Julia Deakin, Mark Davison, Nathan Bryon
UK, 2018, 7 min 58 sec
Jess is on trial for a job at a high-tech call centre. When her competitor suddenly collapses, her only means to save him is a state of the art computer system. The problem is the art is in a terrible state.
BRIDGE
Dir: Iain Robertson, Prod: John Quinn, Wri: Donna Franceschild, Cast: Katy Murphy, Steven Duffy
UK, 2017, 10 min
A chance encounter between two strangers – ordinary people in a not so ordinary situation…
WONDERLAND
Dir / Wri: Tiffanie Hsu, Prod: Pin-Chun Liu, Domenica Castro, Cast: Joan Chen, Audrey Hui
USA, 2017, 14 min 18 sec
Twelve-year-old Adeline Tang struggles to navigate America's adult playground and keep her mother's gambling under control, all for the promise of that perfect family Christmas.
JE N'AI PAS TUÉ JESSE JAMES
Dir / Wri: Sophie Beaulieu, Prod: Martin Berléand, Cast: Tcheky Karyo, Patrick d'Assumçao, Florence Thomassin, Eric Guérin
France, 2017, 18 min
What if the story of Jesse James and killer Bob Ford was just a glorified expression of an unlikely vision of masculinity?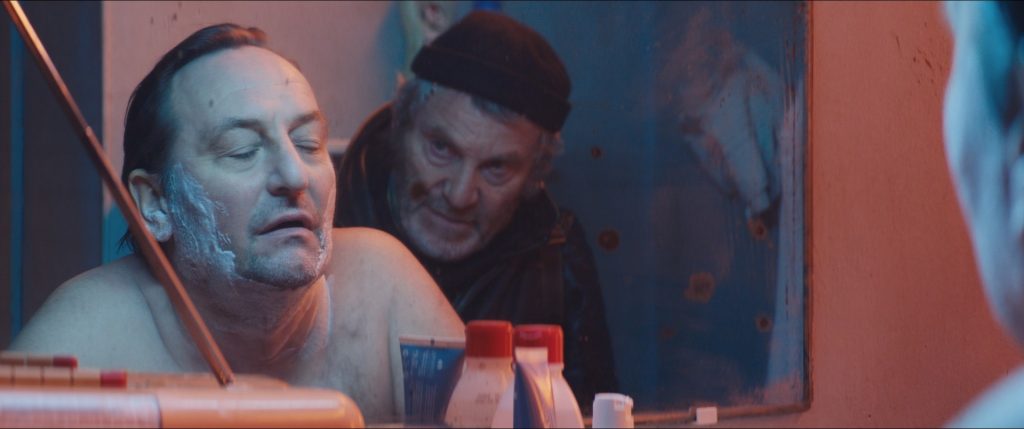 BREXICUTED
Dir: Chris Shepherd
UK, 2018, 6 min, 4 sec, Cert 15
This satirical animation considers why Brexit is happening. A variety of British characters, interviewed the day after the UK voted to leave the EU, speak about what motivated their decision.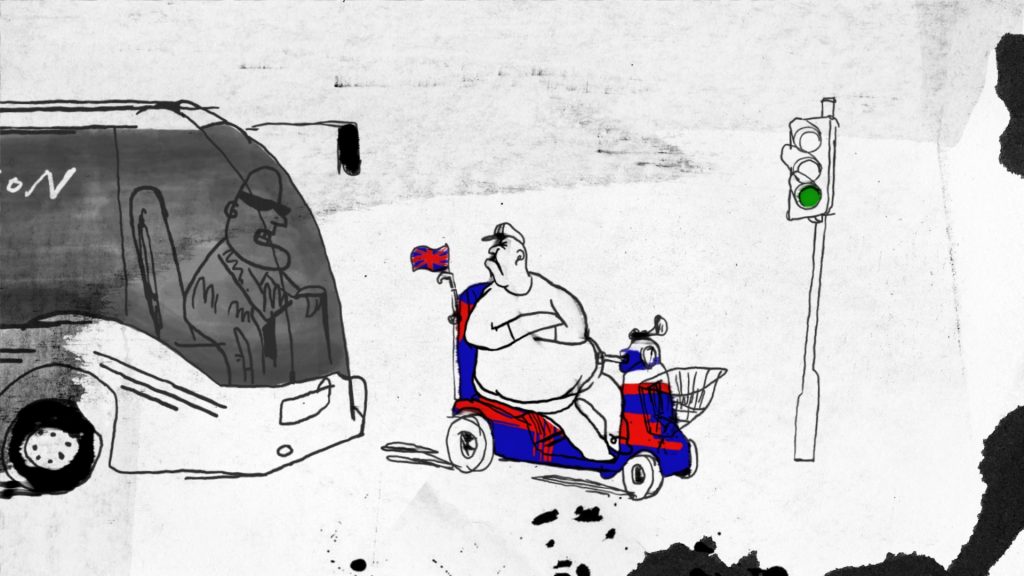 TRT: 98 min 16 sec