Update 20th July: SPECIAL OFFERS! So this week we are doing our bit to offer short flimmakers and animators a great deal in the final weeks of our festival submissions. This week WITHOUTABOX members can get upto 45% discounted of all our submission fees until the 31st July and on ClickforFestivals you can now claiim a massive 50% discount and on Movibeta Festivals you can claim 40% on all submissions – all until the end of the month. That means that which ever site you are now on you can get a great deal of festival submission fees. You don't even have to add a discount code, the fees are reduced for you, just go to the relevant site now and submit. North West and Student filmmakers can submit for as little as 8 Euros on MoviBeta (£5),others can submit for around £15.   Remember, after this month festival fees will rise for the final extended deadline untill the closing date on 15th August.
Update 18th July: Two days left on our Forty Percent of all entries offer on Filmfreeway NOW: Offers ends on the 19th. Use this code "fortypercentkino". From the 20th July we will have 40% of the  of all entries on WITHOUTABOX. For those using this platform all you have to do is submit as normal, there is no need to enter a special code as we have reduced fees by 40% from 20th – 26th July. Enter from Monday here.
UPDATE 12th JUNE: Special offer. Forty Percent of all entries on Filmfreeway NOW: valid from 12-18th July only. Use this code "fortypercentkino".
Other news, we are now accepting entries by Iranian filmmakers for our dedicated Iranian Cinema programme on Cineport
UPDATE 27th JUNE: After a mamouth attempt to get our listing on WithoutaBox live, we are delighted to announce that finally. you can now submit through WAB. It went live today 27/6/15. Click on the link here to go straight to submissions page.
UPDATE 23rd JUNE: Submissions are now open on ClickforFestivals and filmmakers registered on C4F can claim 10% of all our submissions prices. That's as low as £8.95 for students and England's North West filmmakers until the 1st August. For full details click on the link below and enter Kinofilm in the search box or go straight here.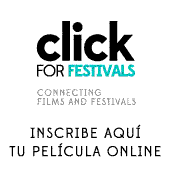 Submissions now open on the Movibeta Festivals submissions site and for a limited time (untill the 22nd June) we have set special Early Bird fee of £15 for main entrants to the festival. There is also a special reduced fee of £10 for Students and Greater Manchester/North West of England filmmakers until the 1st August to users of the MoviBeta platform. There are two seperate festival listing depending if you qualify as a Student/North West filmmaker or are applying in general to the festival. Please apply on the relevant page.                              
Students and North West filmmaker please apply here.
All other entrants from UK and worldwide should apply here.
You can also still submit on FREEFILMWAY please go direct to our page here or click on the Freefilmway logo below to go straight to our festival page.

Submissions are also still open on FESTHOME – Click on the link below to enter if you are on Festhome.

To enter our special Three Minute Film competition THREE MINUTE WONDERS, submitt your three minute film completely free on FESTIVAL FOCUS.  Open for submissions until 1st August. click here for more info and to submitt a film. Remember, you can only submit to the three minute film competition on this site and it's completely free.
WITHOUTABOX SUBMISSIONS NOW LIVE
To use WAB please go to express login here WAB or click on the WAB logo below to go straight to our festival page.
For full details of the submissions process, application forms and festival rules & regualtions etc., please see the main Festival Submissions page here.