The problems of human interaction in all of its rich complexity: the kindness of strangers and the randomness of romance; unexpected moments of bonding and the challenging complexities of a fraught family life, in a series of films about connection… or the failure to find it.
Saturday 1st December at 8:30pm
NIAMOS sc. 1 (Nia Cultural Centre)
BRIDGE                                                    
North West Premiere
Dir: Iain Robertson, Prod: John Quinn, Wri: Donna Franceschild.
UK, 2017, 10 min
A chance encounter between two strangers – ordinary people in a not so ordinary situation…
HEART'S EASE                                   
North West Premiere
Dir / Prod / Wri: Jassa Ahluwalia, Prod: Olly Fawcett.
UK, 2018, 14 min 45 sec
A shy teenage outcast strikes up an unlikely school romance with a cool new girl from America. But their blossoming relationship hides a dark secret.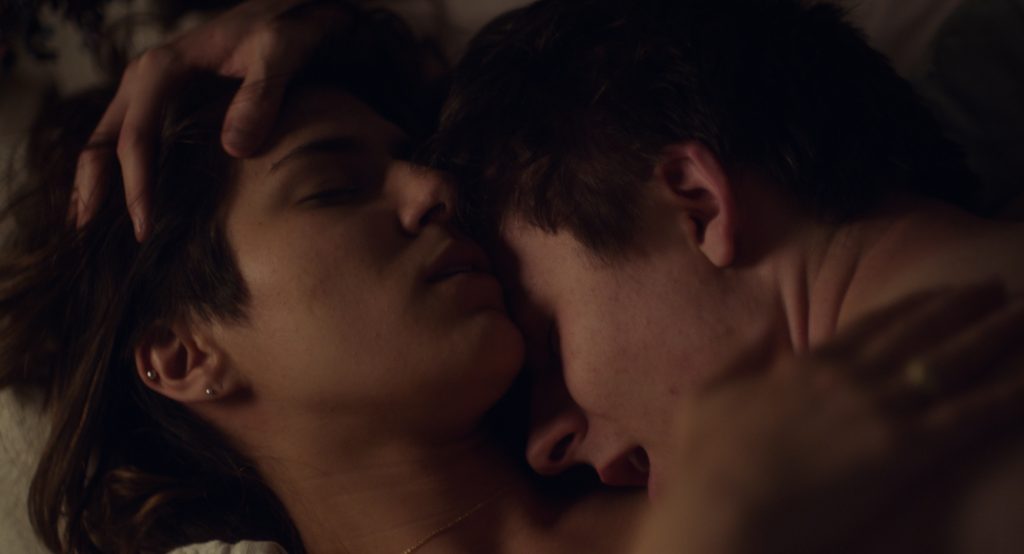 CANDICE                                             
North West Premiere
Dir: George Watson, Prod: Dom Riley, Prod / Wri: Alexei Slater.
UK, 2017, 10 min
Over the course of one fateful night in East London, thirty-something Candice learns that first impressions are not always everything
SELSEY BILL                                      
World Premiere
Dir / Wri: Jake Mavity, Prod: Will Waters.
UK, 2018, 10 min 02 sec
Two estranged brothers reunite to scatter their father's ashes at Selsey Bill.
REGRETS                                           
UK Premiere
Dir: AJ Sykes, Prod: Asib Akram, Prod / Wri: Chris Martin.
UK, 2018, 7 min 58 sec
As her husband lies dying in hospital, Mary reflects on their turbulent life together.
SPECIAL DELIVERY                         
Greater Manchester Premiere
Dir: Giulia Gandini, Prod: Abby Mizon, Wri: Chiara Procacci.
UK, 2018, 9 min 04 sec
A broke university student nonchalantly delivering cocaine under the guise of delivering takaways for a London restaurant, meets an unexpected first time customer: a street smart 13-year-old kid..
THE 11th                                                                   
North West Premiere
Dir / Prod / Wri: Naomi Waring, Prod: Kevin Barnett, Stuart Drennan.
UK, 2018, 13 min 40 sec
Fisher returns to a community that he turned his back on, in order to make amends with his daughter Amy.
LAST DAY OF SUMMER                  
Greater Manchester Premiere
Dir / Wri: Aleksandra Czenczek, Prod: Adriana Kulig, Caroline Tod-Richardson.
UK, 2017, 13 min 29 sec
An elderly woman suffering from dementia, has escaped from a care home. Wandering along the beach trying to make friends, she bumps into a young boy…
TETE A TETE                                    
North West Premiere
Dir / Wri: Natasha Tonkin, Prod: Ragnheiður Erlingsdóttir.
UK, 2017, 7 min 41 sec
A young woman visits her family. Over the weekend tensions flare, whilst technology provides an easy respite.
TRT: 95 min 19 sec