KINO SHORTS 50.  Wed 30th July 2014 @ the Three Minute Theatre 
We will be back next week with our last event before the summer break. We're pleased to have a couple of really great 30 min shorts in this event. Normally we don't allow more than 20 mins but these two shorts are just so good that we wanted to include them.
First off in the programme is  KING FOR A NIGHT. Ok not the 1933 film by Kurt Neumann but a fantastic local short film by Wigan based filmmaker James Walton about a poet called Johnny, who's also a musical genius and new-age libertine; the film focuses on the seedy underbelly of rock 'n roll exposed through his journey.
Second of our biggies this week is IT'S A RIOT, short film by John Pank (dir/writ), produced by Arron Lee and starring Jay Booton, John Brown, Reuben Johnson, Amir Rahimzadeh and Marie Critchley. The story goes something like this: "Tyrone, Bez and Keith, three Mancunian lads that initiate a plan of attack on their local corner shop. What obstacles face Tyrone as he battles to keep the focus of Bez, an easily manipulated, lifelong friend, and the always 'high as a kite' Keith?" To find out come and see this great short film, well at 35 mins a long short but it doesn't outstay its time on screen and we promise it will have you laughing in the isles!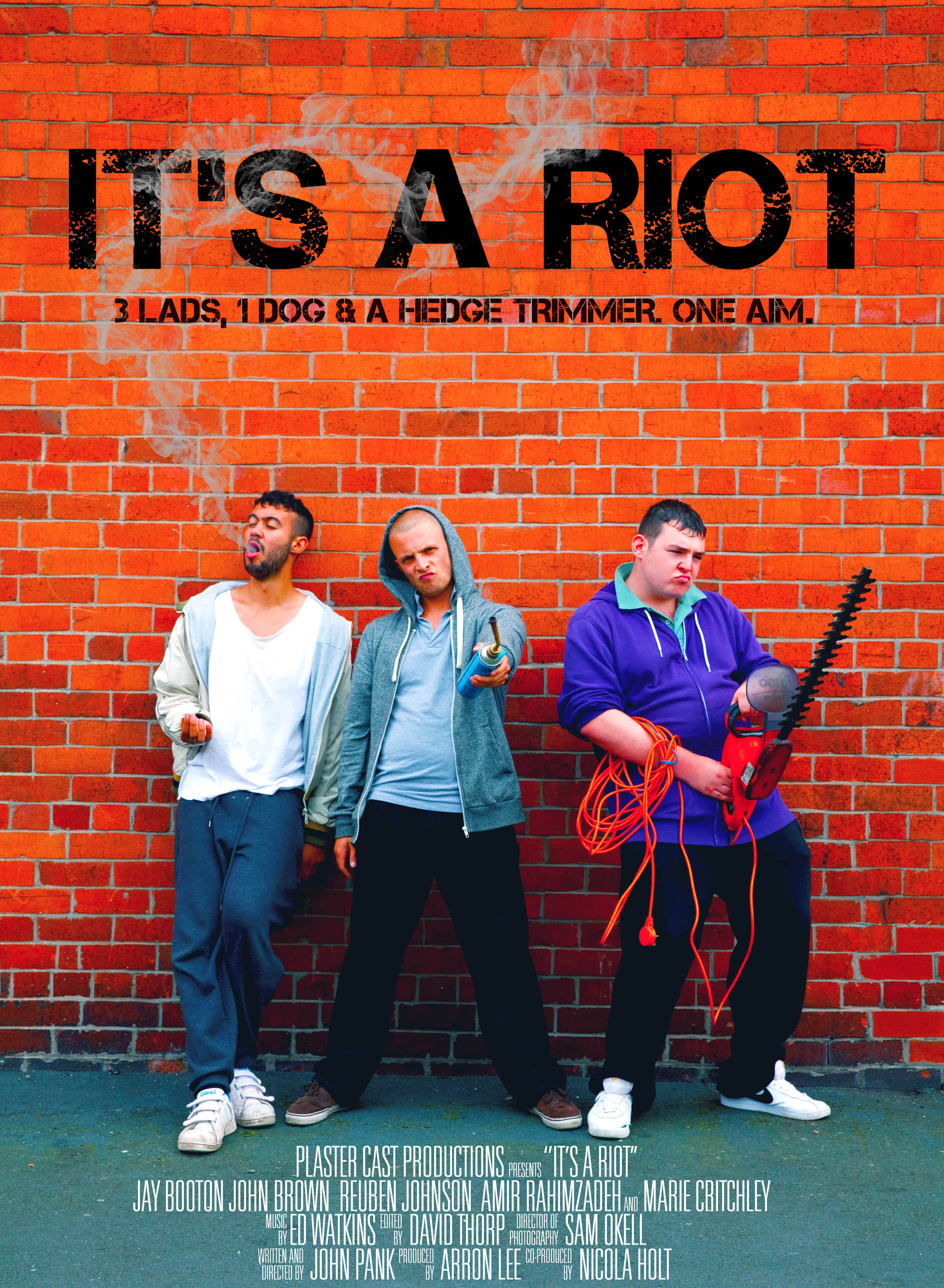 We'll also being screening one of favourite local shorts from the Kino Fest in May, something very different from the two shorts above. INSOMNIA, is a finely crafted short film at just 11 mins long, directed by Drew Lovett and produced by Dana Bruce. "Waking nightmares induced by insomnia drive Sarah to confront her past in the present." If you missed this in May, well your chance to catch up with this thought provoking short.
And there's more to come…
Remember, as always, we'll have the directors and guests present for Q&A after each screening and the event concludes with a networking session. More details of the event at our facebook page here.
Tickets are just £5 (full price) and £4 concessions available on the door on the night from 7.00pm, at the Three Minute Theatre on Oldham Street, Manchester (event starts at 7.30).