This unique and exceptional programme of student short films and animations curated from the 2021 student films from the Polish National Film, Television and Theatre School. The Film School in Lodz, established 1948, is one of the oldest and most prestigious film schools in the world, puts special emphasis on practical work in its teaching programme, education students in film art, television, photography and acting.
PIĘĆ MINUT STARSZA (FIVE MINUTES OLDER) 
A film by Sara Szymańska, Poland, 2021 (6 mins) – Animation Twin sisters Mela and Zenia take a trip to spend a lazy summer evening together by the lake. Their bond is so close that there is no telling where one ends and the other begins… And when the amount of unfulfilled expectations for one another comes to surface, it seems any attempt to set boundaries or untangle the fused personalities is doomed to fail.
TYLKO TRZYMAJ SIĘ GRUBYCH GAŁĘZI (JUST HOLD ON THICK BRANCHES), 
A film by Marcin Kluczykowski, Poland, 2021, (20:50 mins) – Documentary
Paweł is a Warsaw-based environmental activist, father of Kuba and Marek. The film focuses on his private life, which is intertwined with activism. Paweł has to face the end of his family. He also prepares his sons for the end of the world as they know it by making them aware of the impending climate catastrophe.
BESTIE WOKÓŁ NAS (BEASTS AMONG US) 
A film by Natalia Durszewicz, Poland, 2021, (6:18 mins) – Animation
Set in a surreal scenery, the film tells about the role reversal of victims and predators. It shows the world we live in from the perspective of the most vulnerable. Every day, they are being killed, eaten, exploited for entertainment, doomed to be stuck in the lower social class, abused. A world full of inequality, division, brutality and a constant struggle for survival.
MÓW MI MESJASZ (CALL ME MESSIAH)
A film by Andrzej Brzózka, Poland, 2021 (17:40 mins) – Fiction
A teenage rapper Messiah overdoses alcohol with drugs before one of his concerts. Unable to accept the embarrassment, he continues doing drugs. When he meets the dealer Vanessa, she gives him a liquid that makes him invisible. Messiah takes advantage of invisibility by robbing people in the casino and arranging for him and Vanessa a visit in beauty salon.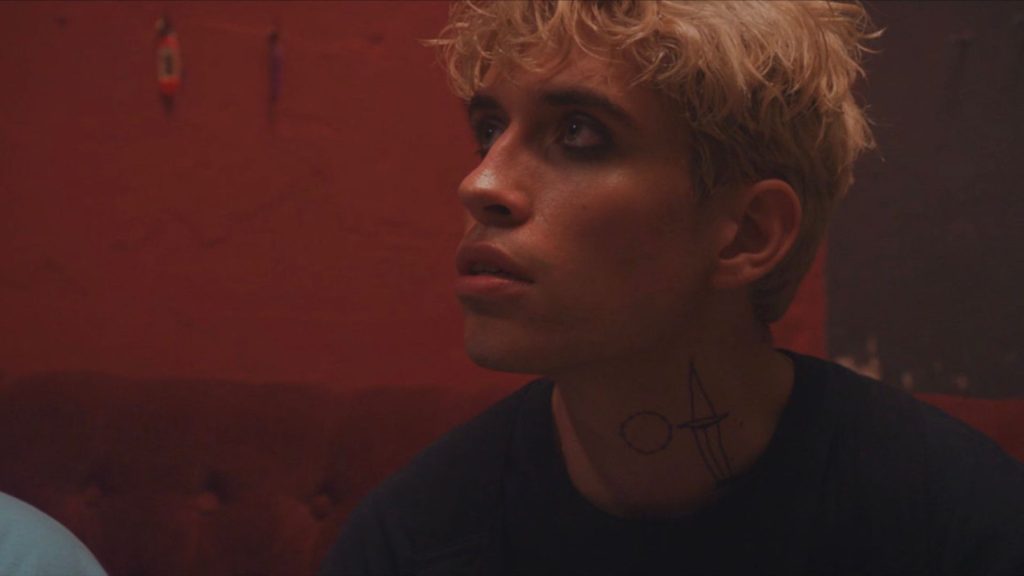 ONCE UPON A TIME IN ISRAEL
 A film by Weronika Szyma, Poland, 2021 (10:44 mins) – Animation
An animated documentary in the form of a travel journal. A girl while being in love with a Palestinian boy goes to Israel for the first time. Her simplified vision of the world and a desire to take sides in the Palestinian-Israeli conflict is quickly confronted with the reality of living on the border of Sderot and the Gaza Strip.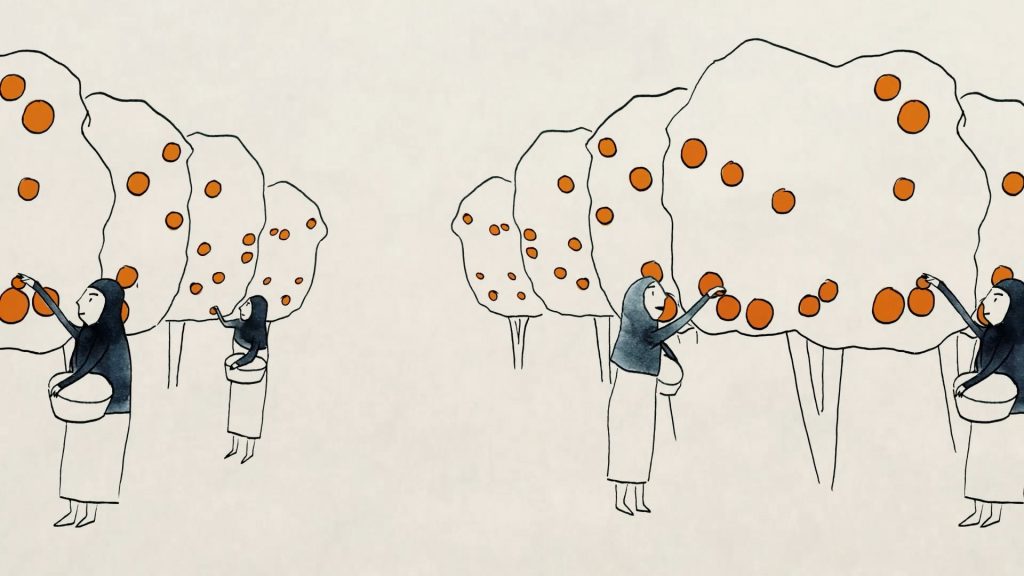 STAGNANT 
A film by Konrad Kultys, Poland, 2021 (18 mins) – Fiction
Tough skinhead Adam ignores his disability, despite it he tries to dominate his loved ones. A decision by his caring brother to change jobs pushes Adam to reconsider his situation and face up to his own limitations.
ZIELEŃ (GREEN) 
A film by Karolina Kajetanowicz, Poland, 2021 (7:55 mins)
Roadside greenery is a noman's land. It was created to be passed by, not to be in it. Geometrical and artificial, yet taken by wild weeds – does it belong to man, or to nature? The same goes for your Body. You drag It through your days instead of being in It. Be It. I made this film for you to relax. To ease your senses between real films. To take a nap. Sweet dreams, fellow Body. I love you.
OSTATNI FILM PRZED KOŃCEM ŚWIATA (THE LAST MOVIE BEFORE THE END OF THE WORLD) 
A film by Agnieszka Kalińska, Poland, 2021, (20:28 mins).
Secluded away in an abandoned cinema to avoid the world ending, Dominika meets Wanda who avoids the chaos of the streets below. Whilst watching one last movie before the end of the world, a conversation questions the perspective of their final moments and asks what will matter today, matter tomorrow? Would you meet the the end with no regrets or would you wish that there was one more day?