Tales of war-time romance, and film noir too. Cynical old gents, and ones with fond memories to share. Demented potatoes, tortured artistes, and a boy who turned being bullied into a victory. These and many more are the ups and downs, ins and outs, the dark, and the light.
Advisory Cert 15
Friday 30th November at 8:00pm
Partisan, 19 Cheetham Hill Rd, Manchester M4 4FY
Big Booom                                                    
North West Premiere
Dir: Marat Narimanov
Russia, 2017, 4 min 22 sec Cert PG
The history of Humanity and of our planet in four minutes. An eco-friendly statement developed in a single shot that has it all: humour, action and tragedy.
Pobol                                                             
North West Premiere
Dir / Prod: Viviane Peoc'h
UK, 2016, 7 min 46 sec Cert PG
Life was full of challenges in the Seventies. The interviewed local people of Bangor city in Wales (UK) share fond memories of their youth… An explosion of true and colourful testimonies.
Sabaku                                                   
North West Premiere
Dir: Marlies van der Wel
Netherlands, 2016, 2 min 20 sec Cert PG
The tale of a bird, looking for a friend.
Laymun                                                         
Greater Manchester Premiere
Dir: Catherine Prowse & Hannah Quinn
UK, 2017, 4 min 42 sec Cert 12
In a Middle Eastern war zone a gardener tries to bring life and meaning to her home, and defy the destruction around her, by planting a lemon garden.
Don Ruperto                                                 
UK Premiere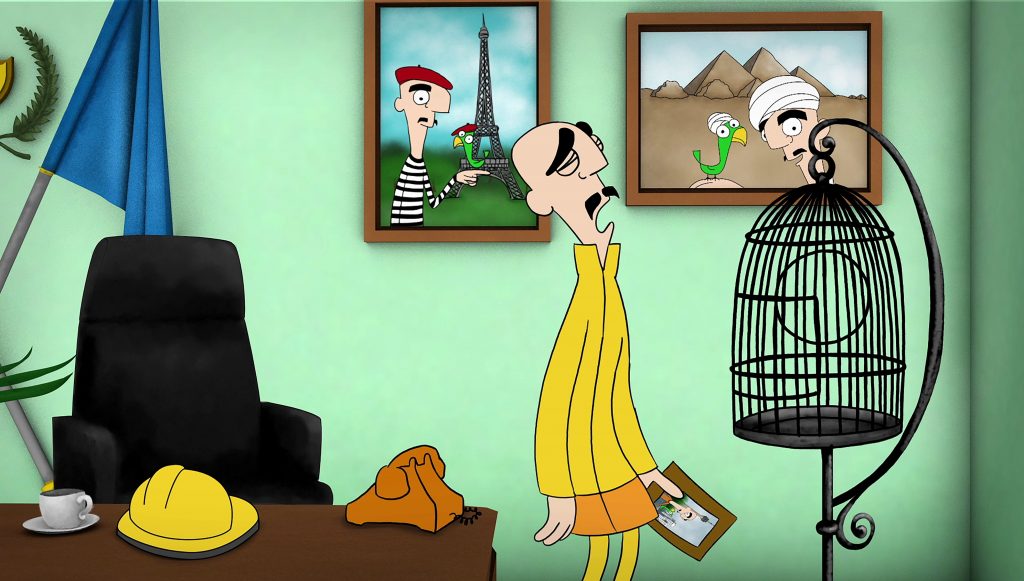 Dir/Wri/Prod: Irma Orozco
Germany, 2017, 11 min 5 sec Cert 12
Don Ruperto is an old cynical man who does not care about other people's feelings, only his own interests. When he gets himself into trouble, nevertheless, he is helped by those he hurt.
Broken Lullaby                                            
North West Premiere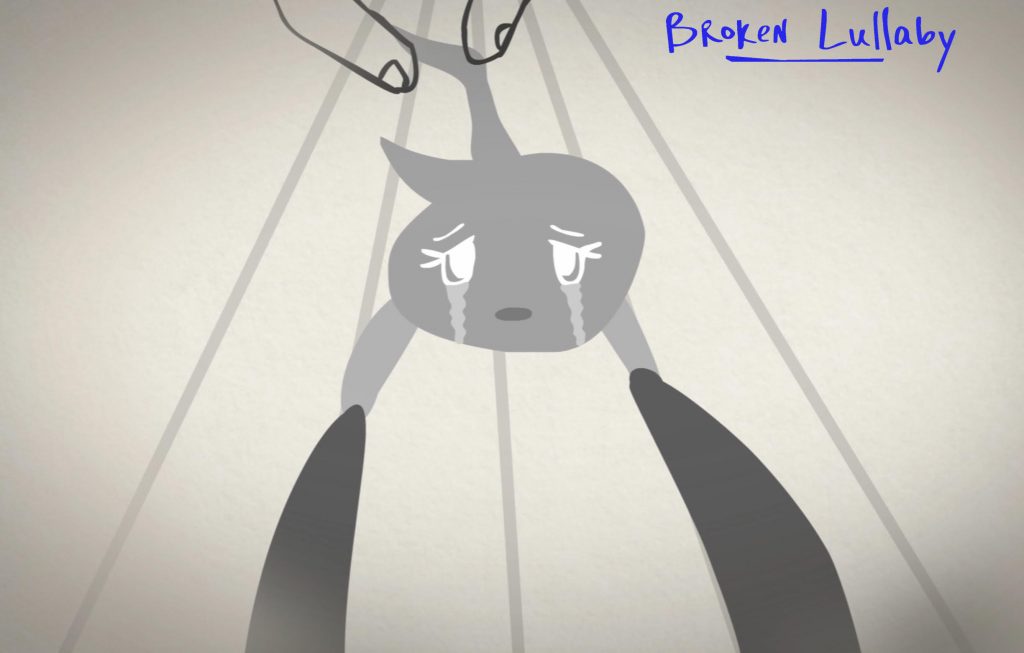 Dir: Bill McGarvey & Stella Rosen
US, 2018, 2 min 55 sec Cert PG
Broken Lullaby is an animated short set to the music of songwriter Bill McGarvey; the piece follows the journey of a lone musical note as he journeys through the song of his life in an attempt to find harmony.
Mascarpone                                               
UK Premiere
Dir: Jonas Riemer / Producer: Johannes Schubert
Germany, 2018, 14 min Cert PG
Francis, the dreamy film projectionist, accidentally crashes into the limousine of gangster boss Mascarpone. Suddenly he finds himself in a mobster film. When a heist goes wrong he has to rescue his dog and conquer the heart of the film diva Vivien.
A Day In The Park                                       
UK Premiere
Dir/Wri/Prod: Diego Porral
Spain, 2017, 2 min 55 sec Cert 12
A monologue by a grandfather who explains to his grandkid how things used to be… or maybe how they are now.
Walleyball                                                    
UK Premiere
Dir/Wri/Prod: Kaveh Sistani
Iran, 2017, 3 min 19 sec Cert 12
One soldier has sat down in a border outpost. Soon after, the soldier of the neighbouring country invites him to play volleyball. Suddenly a warplane comes and drops bombs…
Story Of My Triumph                                  
UK Premiere
Dir/Wri: Oleksandr Soldatov
Ukraine, 2018, 7 min 50 sec Cert 12
A boy who got bullied at school has to find a way out of his troubles. Things turn out in a surprising way.
Attack of the Potato Clock                        
World Premiere
Dir: Ji young Na & Victoria Lopez
US, 2018, 2 min 45 sec Cert 12
In an 80s elementary school, a mutated potato clock rises from death on a stormy night to get revenge on the cafeteria's lunch lady who is chopping potatoes: creatures of his own kind.
Ceci n'est ce pas une animation (This is not an animation)   
Dir / Prod / Wri: Frederico Kempke
Canada, 2016, 5 min 13 sec Cert 15
A group of pretentious animators are followed through the process of creating the "ultimate animated film". But do they really have the skills to back up their claims?
A Thousand Kisses                                   
UK Premiere
Dir: Richard Goldgewicht, Wri: Darcy Brislin, Prod: Eitan Rosenthal
US, 2018, 16 min 38 sec Cert 12
Separated by the fear of prosecution in the Nazi Germany of 1933, a young Jewish couple in Berlin make loose plans to reunite on the safe tropical shores of Brazil.
TRT: 81:28