Gather round and tune in for some tales of adventures in the clouds and under the sea; of lost turtles finding their way home, and birds learning to fly in most unusual ways. There's a compact, highly entertaining history lesson, and a garbage bin that eats too much. With a selection of films from nine countries around the world, there's sure to be plenty of fun.
Advisory Cert PG
Sunday 2nd December at 12:00pm
NIAMOS sc. 1 (Nia Cultural Centre)
Lemon & Elderflower                          
Manchester Premiere
Dir / Writer: Ilenia Cotardo, 
UK, 2017, 2 min 41 sec Cert PG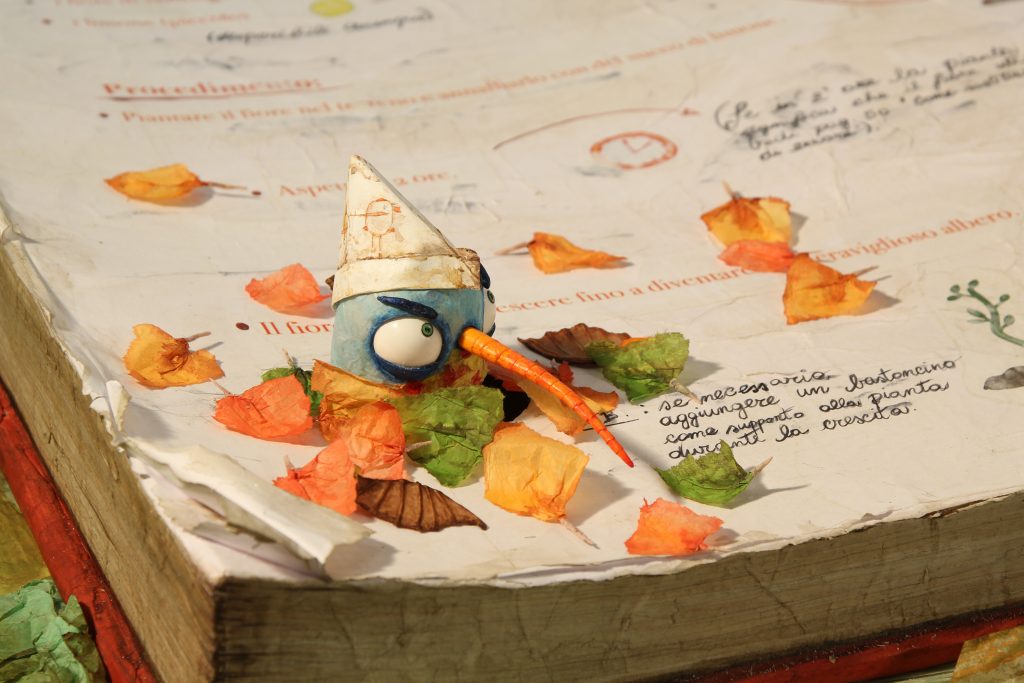 Two little sibling hummingbirds, Lemon and Elderflower, have wings too small to fly with and can't migrate with the other birds. Can they find a way to fly?
Blows With The Wind                          
North West Premiere
Dir / Prod / Writer: Hazhir As'adi, 
Iran, 2017, 6 min., 30 sec Cert PG
After some events occur for a scarecrow, he becomes human.
Big Booom                                           
North West Premiere
Dir: Marat Narimanov, 
Russia, 2017, 4 min., 22 sec Cert PG
The history of Humanity and of our planet in four minutes. An eco-friendly statement developed in a single shot that has it all: humour, action and tragedy.
Pobol                                                   
North West Premiere
Dir / Prod: Viviane Peoc'h, 
UK, 2016, 7 min, 46 sec Cert P
Life was full of challenges in the Seventies. The interviewed local people of Bangor city in Wales (UK) share fond memories of their youth… An explosion of true and colourful testimonies.
Dogbin
Dir / Wri: Atoosa Ghaffari, Prod: Mojtaba Taji, 
Iran, 2016, 5 min., 30 sec Cert PG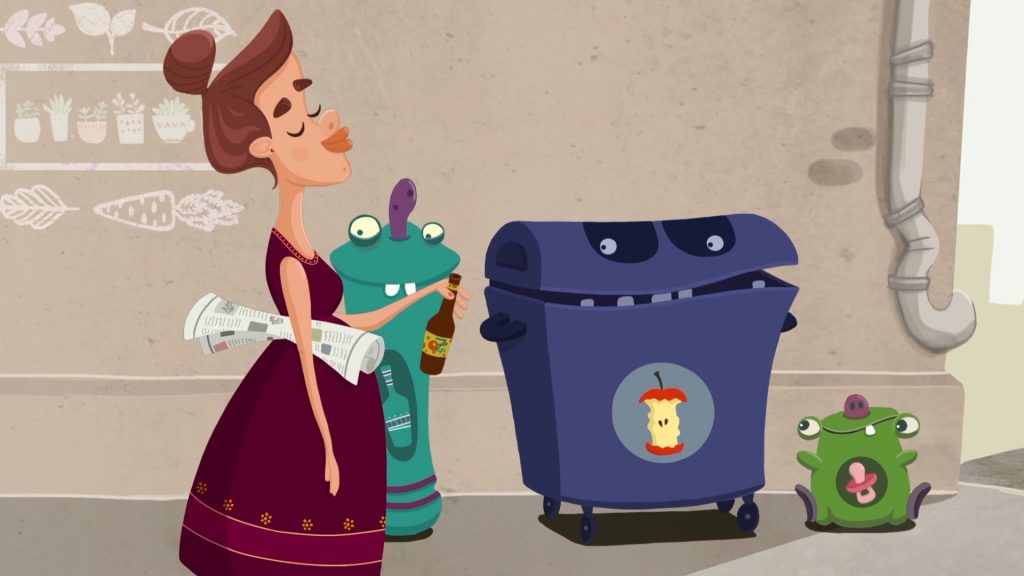 This story is about a hotdog-loving recycling b
Coucouleurs (Colourbirds)                
Greater Manchester Premiere
Dir / Wri: Oana Lacroix, Prod: Julien Duret, Alexandra Ruepp
Switzerland, 2018, 6 min 35 sec Cert PG
In a large forest where single-coloured birds live, everyone has found their place in a treethat looks like themselves. But what happens when a bird has two colours?
Amaterasu                                            
UK Premiere
Dir / Wri: Christine Papalexis, Prod: Heather Hanson, Handmade Puppet Dreams
US, 2017, 14 min 3 sec Cert PG
"Amaterasu" is based on an ancient Japanese tale about the sun goddess and her bitter feud with her brother Susanowo that almost destroys the human world. Portrayed with found object marionettes.
Look                                                      
Greater Manchester Premiere
Dir: Meinardas Valkevicius, Prod: Akvile Bliujute & Meinardas Valkevicius, Wri: MeinArt Team
Lithuania, 2017, 3 min 30 sec Cert PG
Human activity does not always have a positive effect on our planet. The short-animated film Look explores natural cycles of exchange between humans and animals.
A Short History of Indians in Canada        
North West Premiere
Dir/Prod: Nancy Beiman, Wri: Thomas King
Canada, 2017, 5 min 7 sec Cert PG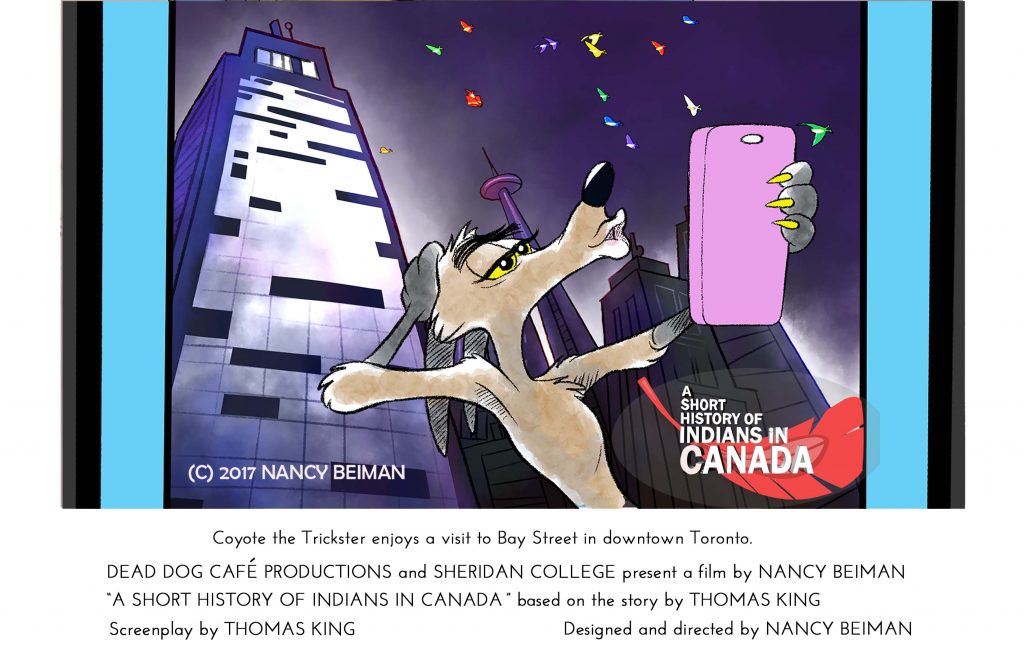 A Toronto businessman is taken on a dark tour of Canada's relations with its Indigenous peoples by a sly Coyote Trickster
Peixes                                                   
UK Premiere
Dir/Wri: Juan C. Pena, Prod: QatroGatos
Spain, 2018, 5 min 52 sec Cert PG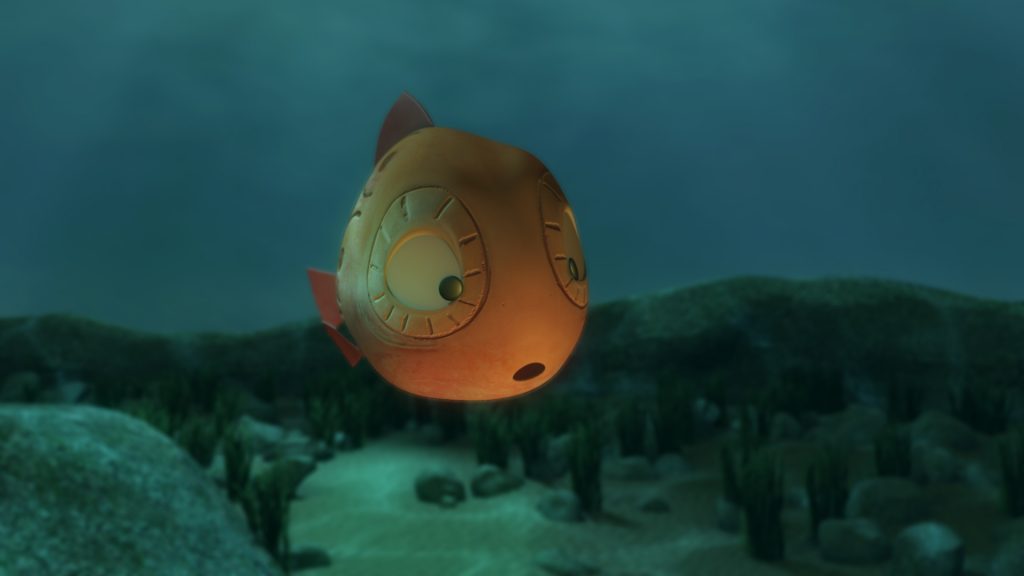 In a small cave at the bottom of the sea, an old fish tells a group of young fish the ancient legend of a fish that wanted to know what life was like on the outside, beyond the water.
Sabaku                                                 
North West Premiere
Dir: Marlies van der Wel
Netherlands, 2016, 2 min 20 sec Cert PG
The tale of a bird, looking for a friend.
The Station
Dir / Wri / Prod: Jocelyn Wat
UK, 2017, 4 min 16 sec Cert PG
A Granny awaited her grandchild at the train station but she had gotten onto the wrong platform! To rescue her, she must wade through horrifying obstacles. Would this prove to be too much for the old lady to save what she treasures the most?
Night Light                                           
Greater Manchester Premiere
Dir: Yamiset Trujillo, Jane Suarez, Wri: Kevin Diatezua
US, 2018, 4 min 52 sec Cert PG
A wide-eyed, newborn sea turtle named Fin finds himself on the illuminated beaches of Miami. It is a perilous time to be a hatchling, with hazards of artificial light and debris present at every turn. Can he find his way?
Cumulus                                              
World Premiere
Dir/Wri: Ioan Holland, Prod: Gloria Daniels-Moss
UK, 2018, 8 min 51 sec Cert PG
A girl runs away to find her own adventure, discovering a grumpy talking bird and travelling with him to another world in the clouds.
TRT: 82:15