An imaginary friend and a synthetic child, a father's love for his son and a cats' eye view of life, a fight to preserve wildlife and an unleashing of spirit animals, a confrontation with a troublesome insect and a struggle with the powers of darkness, plus a symbol of creative freedom preserved in the face of oppression, in a selection of animations which suggest that truth and fable are not so far apart after all.
Join us at the virtual cinema on BingeWave at 8.30pm, Thursday 13th May.
MOTH                            
Dir: Ewa Łuczków, Wri: Sophie Sims, Prod: Nikolay Savov
UK, 2018, 11 mins 38 sec, Cert PG (FFF Rating)
8-year old Mabel escapes her troubles with her vivid daydreams and imaginary moth friend. However, her fantasy is interrupted when she is forced to face her family's past.
MIX (North West Premiere)
Dir / Wri / Prod: Kotoko Nakamura
Japan, 2018, 6 min 40 sec, Cert PG (F Rating)
A "lie" hidden within a happy-looking family. For what, for whom is this secret kept?
THE MUSIC BOX
Dir / Wri / Prod: Joe Chang,  Prod: Yang Li
Canada, 2019, 11 min 29 sec, Cert PG
After his family falls victim to Mao's Cultural Revolution, Liang Liang must protect the family heirloom he treasures most from the Red Guard – a western style music box.
BUTTERFLY AND MOUSE (North West Premiere)
Dir / Wri: Mira Yankova, Prod: Roumen Barrosov
Bulgaria, 14 min 19 sec, Cert 12A (F Rating)
Some hide lions in their chests, other ones – rabbits. There are also those who wouldn't dare face their inner spirit animal.
MY OTHER SON (UK Premiere)
Dir / Wri: Gustavo Fabián Alonso, Prod:  Noemi Fuhrer
Argentina, 2019, 10 min 50 sec, Cert PG
Sometimes sons are like an artist's drawings, they do not come out quite as you imagined.
JEBEER
Dir: Reyhane Mirhashemi, Wri / Prod: Ashkan Rahgozar
Iran, 2019, 10 min 10 sec, Cert 12A (F Rating)
The wildlife ranger runs freely and lives with the animals, surrounded by beauty. But his idyll is invaded by poachers.
HOW AND WHY DON JOSE DISSIPATED
Dir / Wri / Prod: Moshe Ben-Avraham, Prod: Dafna Englander, Yair Moss
Israel, 2018, 12 min 38 sec, Cert 12A
A random encounter between a lazy tourist and an annoying bee develops into a mad journey into  the depths of consciousness.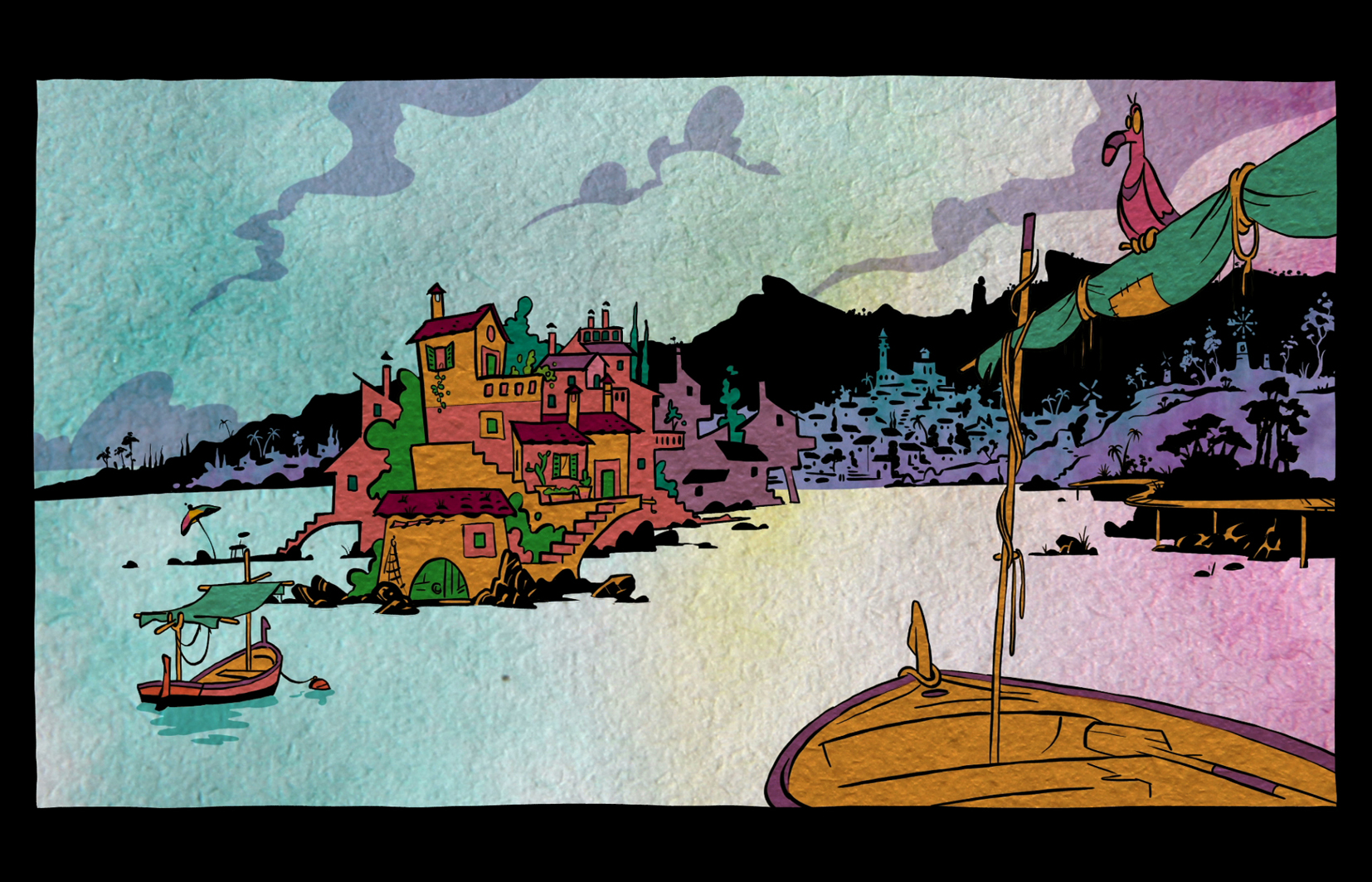 ANACRONTE(UK Premiere)
Dir / Wri / Raúl Koler, Dir / Prod: Emiliano Sette, Wri: Sabrina Pace, Prod: Yashira Jordán, Francisco Zamudio
Argentina, 2019, 14 min 58 sec, Cert 12A
Anacronte and the Sorcerers of Evil test humanity's happiness…
TRT: 100 min 05 sec