Interpretive dance, documentary filmmaking, theatrical intrigue, curious curses and questions of the nature of human existence from the perspective of an android weave together this intriguing melange of European shorts from the Eastern and Western Europe.
FIBONACCI
Dir/Wri: Tomáš Hubáček,  Prod: Jan Macola, Mimesis Film
Czech Republic, 2020, 8 min 13 sec, Cert 15
Thirteen performers in a drop-shaped formation create a single organism, controlled by a collective intelligence or intuition.
I TITOLI CHE VORREI
Dir/Wri: Sarah Signorino  Prod: Corso Cinema Roma Rufa – Rome University of Fine Arts
Italy, 2020, 13 min, Cert 15
A film student captures the sentiments and history of her grandfather's colleague and their important film project that never reached completion.
BILLS INCLUDED
Dir: Javier Macipe, Wri: Javier Macipe, David Manjón,  Prod: El Pez Amarillo S.L.
Spain, 2019, 19 min, Cert PG
In Madrid, a tenant agrees to ignore the existence of the other tenant living in his apartment, so that both inhabit the space as if it were an individual use.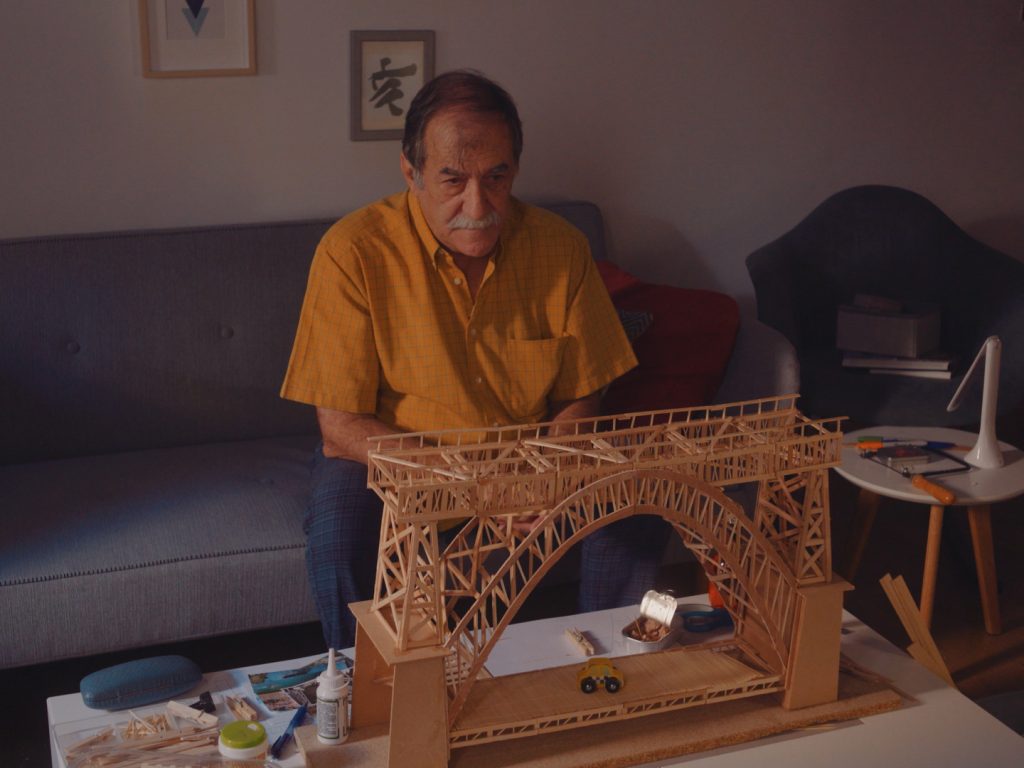 Q: GHOSTLY REMOTE EFFECT
Dir: Marcus Hanisch, Wri: Marcus Hanisch, Anna-Lena Theobald, Ariana Berndl,  Prod: Melissa Dubrin, Sabine Schmidt
Germany, 2020, 19 min 43 sec, Cert 15
A meditation on the nature of existence related through the developing relationship between an android 'life form' and its scientist field companion.
FALL OF THE IBIS KING
Dir: Mikai Geronimo,Josh O'Caoimh,  Wri: Mikai Geronimo,Josh O'Caoimh
Ireland, 2021, 9 min 42 sec, Cert 15
The antagonist of a dark opera becomes increasingly unsettled following the unlikely return of the former lead actor.
A FATHER'S JOB
Dir/Wri/Prod: Frank Christian Wagner
Germany, 2021, 19 min 45 sec, Cert 15
A father recounts the story of his wife's downward spiral suspicions of her infidelity and eventual suicide. 
TRT: 89 min 23 sec