There's temporal displacement and social anxiety, the pressures of commerce and the pressures of creativity, a search for belonging, and a journey through family history, an encounter with censorship and a confrontation with social pressure, an exploration of film and memory and an 80s icon with an identity crisis, in a selection showcasing a more experimental approach to filmmaking.
Join us at the virtual theater on BingeWave at 1.00pm, Friday 14th May.
TX-REVERSE
Dir: Martin Reinhart and Virgil Widrich
Austria, 2018,  5 min 05 sec, Cert PG
What happens if you swap the space and time axes in a film?
EXPOSURE
Dir / Wri: Tomas Hendriks, Prod: Lotte Van Craeynest
Belgium, 2019, 10 min 04 sec, Cert PG
A group of people gathers at a reception. The occasion of the event remains unclear. Everyone attempts to act appropriately. Anticipation gradually turns into anxiety.
SUPERMARKET
Dir / Wri / Prod: Gianluca Abbate
Italy, 2018, 8 min 08 sec, Cert PG
The crowd doesn't seem to have anywhere to go, but they are sleeping and they need to dream.
IN DOG YEARS I'M DEAD
Dir / Wri / Prod: Kenji Ouellet
Germany, 2918, 13 min 11 sec, Cert PG
Performance and the body politic, as young ballet dancers comment on their training, with quotes ranging from Kim Kardashian to Therese of Avila to Mikhail Baryschnikov.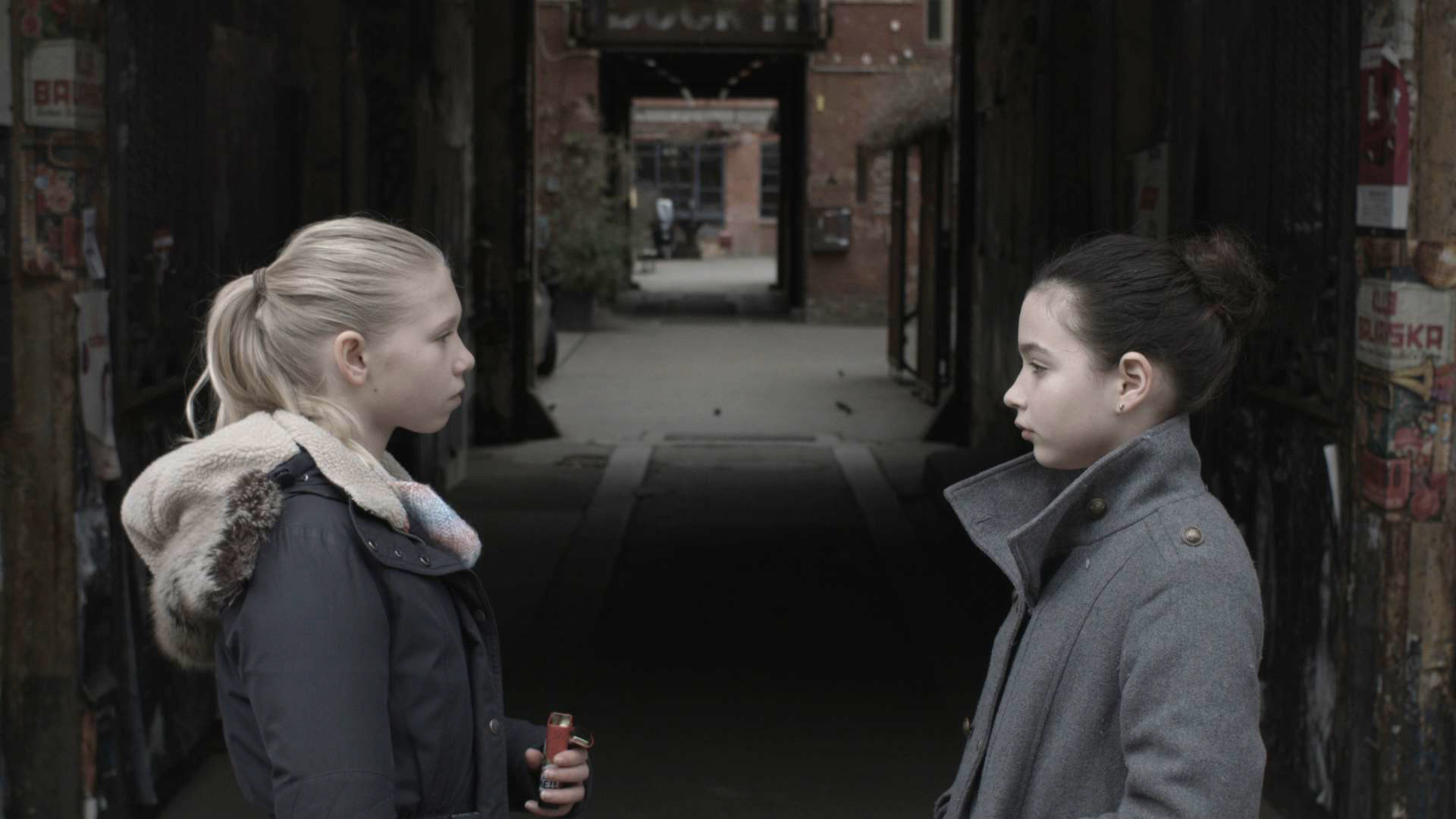 XCTRY (Greater Manchester Premiere)
Dir / Wri: Bill Brown
(USA, 2018, 6 mins 18 sec, Cert PG
Leaving one hometown and looking for the next one.
SDtoHDuprezMaxV2_009.mp4 (North West Premiere)
Dir / Wri / Prod: Anna Spence
USA, 2018, 4 min 16 sec, Cert PG (F Rating)
Booted from the limelight, Max Headroom roves the virtual world in a search for meaning.
TETHER (World Premiere)
Dir / Wri: Eva Justine Torkkola
Australia, 2018, 10 mins 12 sec, Cert 12A (FFF Rating)
What binds people together – memories, time or blood?
ACTING
Dir / Prod: Christine Jezior,  Wri: Claudia Birkholz, Julina Nishimine
Germany, 2018, 6 min, Cert 12A (FFF Rating)
Perfect pictures are given to us every day: The optimal body, the optimal nutrition, the optimal life – everything within reach. All we have to do is make an effort and show some discipline…
EMESIS (Greater Manchester Premiere)
Dir / Wri /  Cast: Azin Hamidnia,  Prod: Iranian Youth Cinema Society
Iran, 2018, 7 min 20 sec, Cert PG (FFF Rating)
A strange meeting.
VIRTUAL MEMORY (Greater Manchester Premiere)
Dir: Julie Goldstein, Wri: Erika Mijlin, Prod: Artifact Pictures
USA, 2019, 22 mins 43 sec, Cert 12A (F Cert)
Once there was a time when images were made from head to hand. Devices came into being which allowed the chemical capture of light. Persistence of vision, motion. Distribution and broadcast.
TRT: 93 min 17 sec