Presented in Association with Europia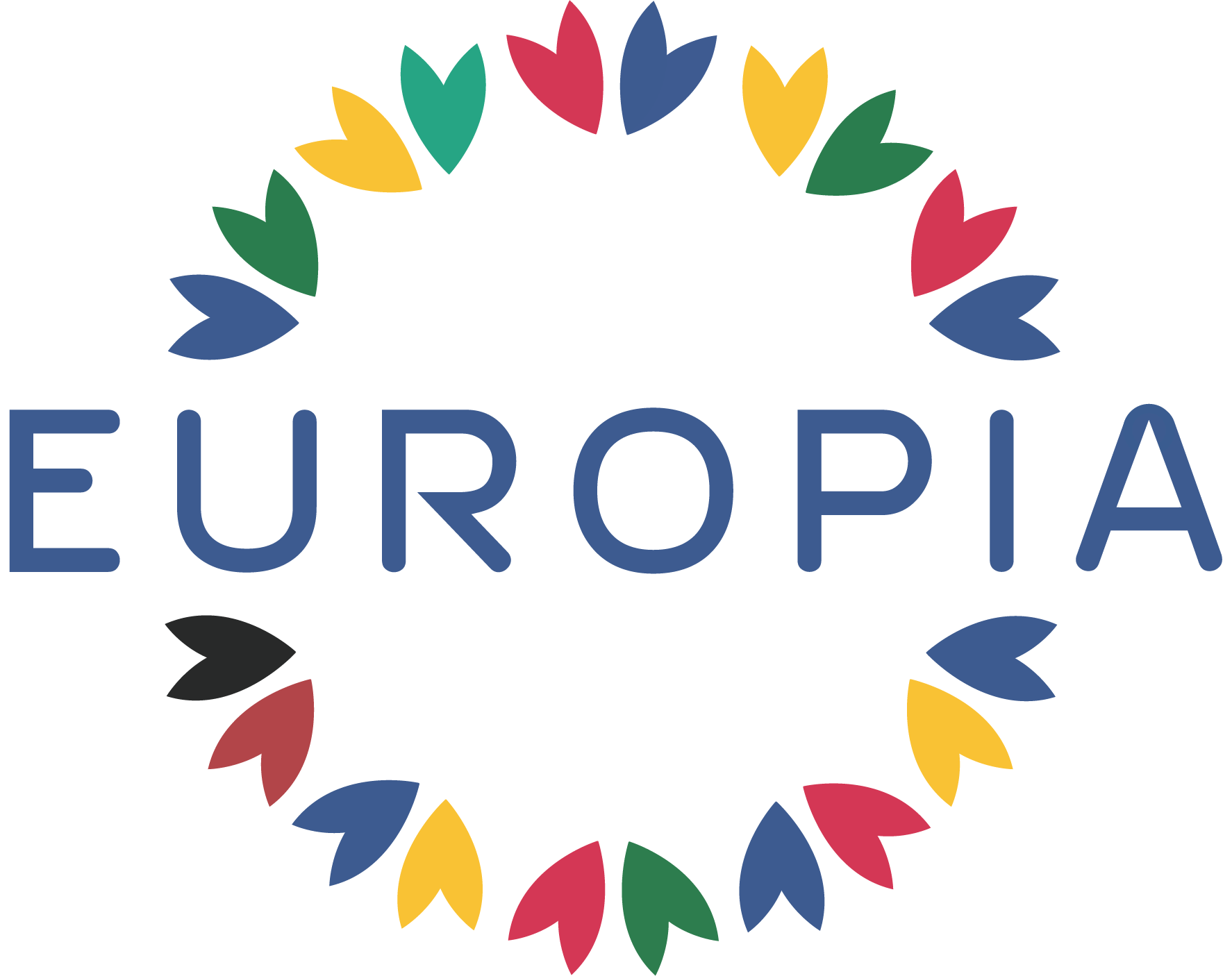 (Please Note the venue has changed from GOODSTOCK to NIAMOS Screen 2)
We've got a heist with a bizarre twist, a study of guilt in a police officer, the job interview from hell, two tales of extra-marital affairs gone bad, a tragic miscarriage and the process of divorce through a child's eyes, all coming together in our Deutsch denomination of films.
Advisory Cert 15
Thursday 29th November at 6.00pm
NIAMOS 2, Chichester Rd/Warwick St, Manchester M15 5EU

RIEN NE VA PLUS                          
UK Premiere
Dir / Wri: Sophie Linnenbaum, Prod: Marie-Therese Dalke, Philipp Sindermann.
Germany, 15 min
Bodo is standing on the top of a roof and ready to jump, when suddenly his phone starts ringing…
SHATTERED                                   
UK Premiere
Dir / Wri: Torben Liebrecht, Prod: Maren Lüthje, Florian Schneider, Andreas Hörl
Germany, 2017, 13 min 43 sec
A routine investigation turns into a life-threatening act of self-defense for police officer Kappler, when, after 30 years in service, he has to use his gun against a person for the first time.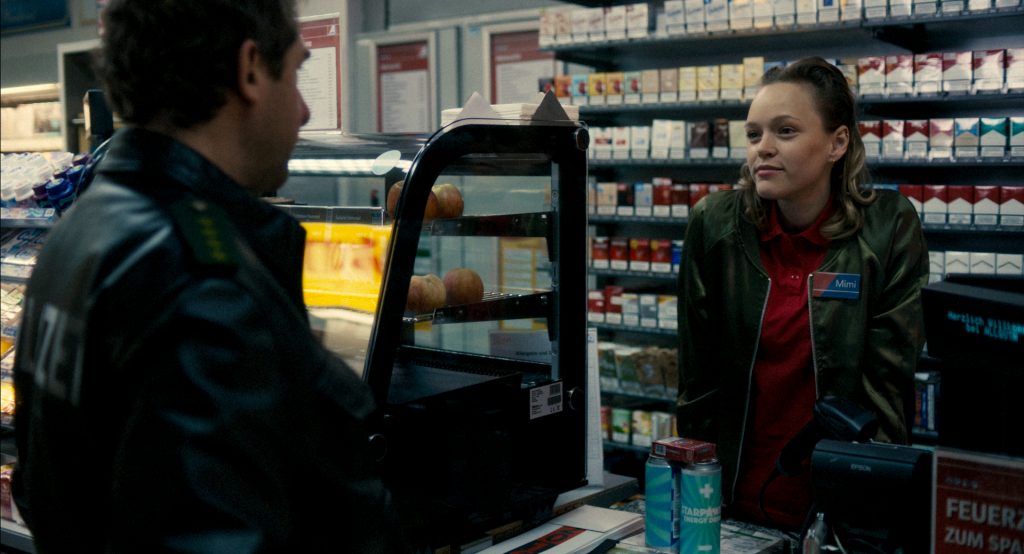 THE GATEKEEPERS                    
UK Premiere
Dir / Prod / Wri: Mirko Hans
Germany, 2017, 8 min 42 sec
A man in a building, searching for the room in which his job interview is to take place. His quest will prove him a worthy candidate to be the new gatekeeper.
BACKYARD-LOVE                         
UK Premiere
Dir / Wri: Peter Bösenberg, Prod / Cast: Stephanie Engel
Germany, 2018, 11 min 36 sec
Inga unexpectedly arrives home early to her posh apartment late at night…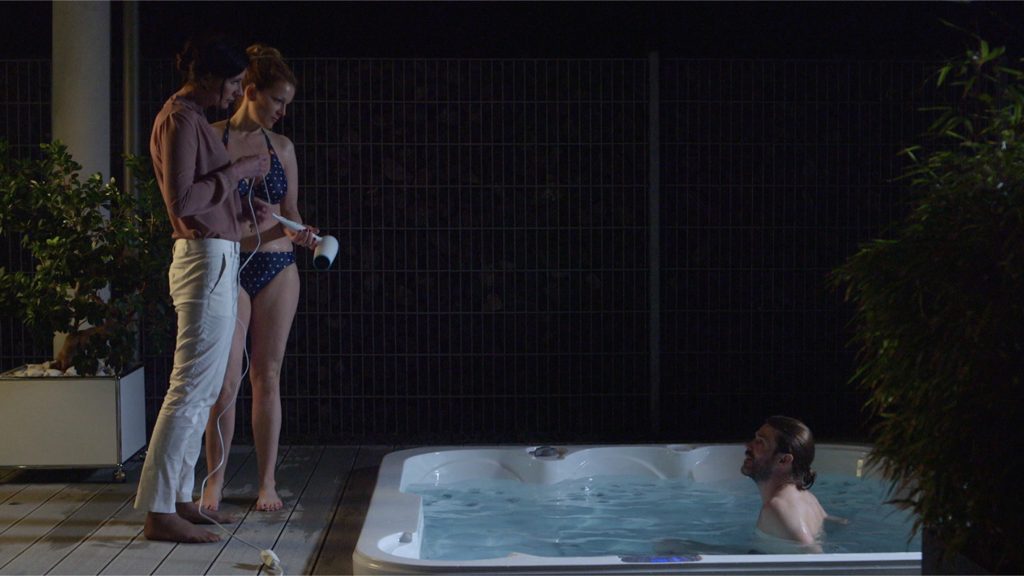 BE MY GUEST                                     
UK Premiere
Dir: Anne Chlosta, Prod: ABMAWI Filmproduktion, Prod / Cast: Ingo Abel, Martin May, Christine Wilhelmi
Germany, 2018, 10 min
Two men and one woman in the rather sobering middle of life. When a sudden emotional outburst occurs, they realize that not even their life-long friendship can keep them afloat. After all, they have long since lost interest in anything but themselves.
STERNENKIND                             
UK Premiere
Dir / Prod: Daniel Michalos, Prod: Diana Nilles, Ingrid Ripka, Wri: Aristotelis Chaitidis.
Germany, 2016, 20 min
Julia and Hannes are awaiting the birth of their first child. In the third trimester, the child is diagnosed with an illness which means that it will die before birth. The diagnosis will test the couple's relationship to the limits.
THE HANDOVER                          
World Premiere
Dir / Wri: Leonhard Hofmann, Prod: Maria Engelhardt.
Germany, 2018, 12 min 53 sec
Two car rides and a location in the middle of nowhere. A seven-year-old boy is about to see his mother for the first time since his parents' divorce.
TRT: 94 min 59 sec