There's malevolent social media and toxic technology, the horrors of alienation and the terrors of too much interaction, a visit to an oracle and a confrontation with one's darkest self, an uncomfortable anatomy lesson, and every parent's worst nightmare, in this shudder-inducing selection of scary stories.
Advisory Cert 18
Thursday 29th November at 8.30pm
NIAMOS sc.1 (Nia Cultural Centre), Chichester Road, Warwick St, Manchester M15 5EU
FLYTRAP                  
UK Premiere
Dir / Wri: Connor Bland, Prod: UCLA Animation Workshop.
USA, 2018, 6 min 54 sec, Cert 15
Charles falls into a germaphobic hysteria due to the unsanitary habits of his roommate.
VIEW                                       
European Premiere
Dir / Wri: Gabriel Gallindo, Prod: Movie & Art Productions, Turner Broadcasting System Latin America, Casa Redonda, Wri: Rafaella Quintilio.
Brazil, 2017, 14 min 49 sec, Cert 18
Brazil's most famous Youtuber is kidnapped and forced to continue posting vídeos in captivity, asking her fans to pay her ransom via a crowdfunding campaign.
A DOLL DISTORTED           
Manchester Premiere
Dir / Prod / Wri: Niall Shukla, Cast: Nicci Brighten, Cory Stuckey, Kyle James, Olivia Haart
UK, 2018, 16 min 22 sec, Cert 18
Tormented by years of loneliness and isolation Jane orders a synthetic love doll online – with nightmarish consequences.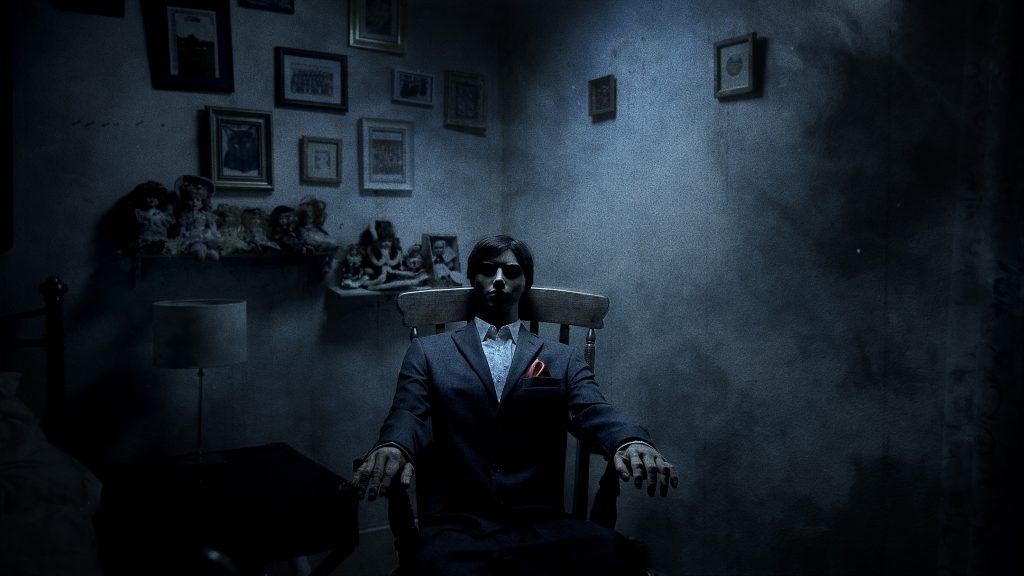 FYNN                                       
North West Premiere
Dir / Wri / Cast: Till Krücken, Co-Dir: Christoph Eder, Prod: Henryk Balkow
Germany, 2017, 11 min 17 sec
Young rapper Dissy falls under the increasingly dangerous influence of the shadowy Fynn. But is Fynn even real?
BAGHEAD                            
Greater Manchester Premiere
Dir: Alberto Corredor Marina, Prod: Carter Pilcher, Wri: Lorcan Reilly.
UK, 2017, 14 min 58 sec
Kevin is haunted by grief and has questions that only the recently deceased can answer.
PURE WHITE                      
North West Premiere
Dir / Prod / Wri: Sven Windszus, Cast: Julia Carmon, Eva Kwade
Germany, 2018, 3 min
A plastic anatomy model converses with her creator in an attempt to find answers.
SHORT BURST                  
UK Premiere
Dir / Prod: Adrian Ross Munro, Prod/ Wri: Ian Malone.
Canada, 2018, 9 min 11 sec
Chad, a lonely programmer at a tech company is selected to beta test the company's new app, which allows users to send voice memos to themselves in the near past…
GRIDLOCK                        
Manchester Premiere
Dir: Ian Hunt Duffy, Prod: Simon Doyle, Wri: Darach McGarrigle.
Ireland, 2016, 19 min 45 sec
A traffic jam on a country road. When a little girl goes missing from one of the cars, her father forms a desperate search party. Soon everyone is a suspect.
TRT: 94 min 56 sec