We've neglectful families and obsessive eco-warriors, gangsters with guilty secrets and boxers both successful and unsuccessful, sexual confusion and crises of identity, plus the problems of religious choice in a commercial age, in this programme of new shorts from Italy.
Join us at the virtual theater on BingeWave at 6:00pm on Tuesday 11th May.
INTERVIEW WITH ROSSELLA  (UK Premiere)
Dir: Andrea Andolina, Wri: Valentina Burolo, Prod: Ass.c. Bobo e i suoi Amici, 040Film
Italy,  2019, 10 min 35 sec, Cert: PG
Rossella is an old lady, both mother and grandmother, very busy and full of interests.
AMARE AFFONDO (Love Sinking)  (Greater Manchester Premiere)
Dir / Wri: MATTEO RUSSO, Prod: MAKèFILM
Italy, 2019 15 min, Cert 15
Giacomo and Samuele grew up together in a small province of southern Italy. Over time their strong friendship has turned into something more. But they live in a culture that will not accept their relationship.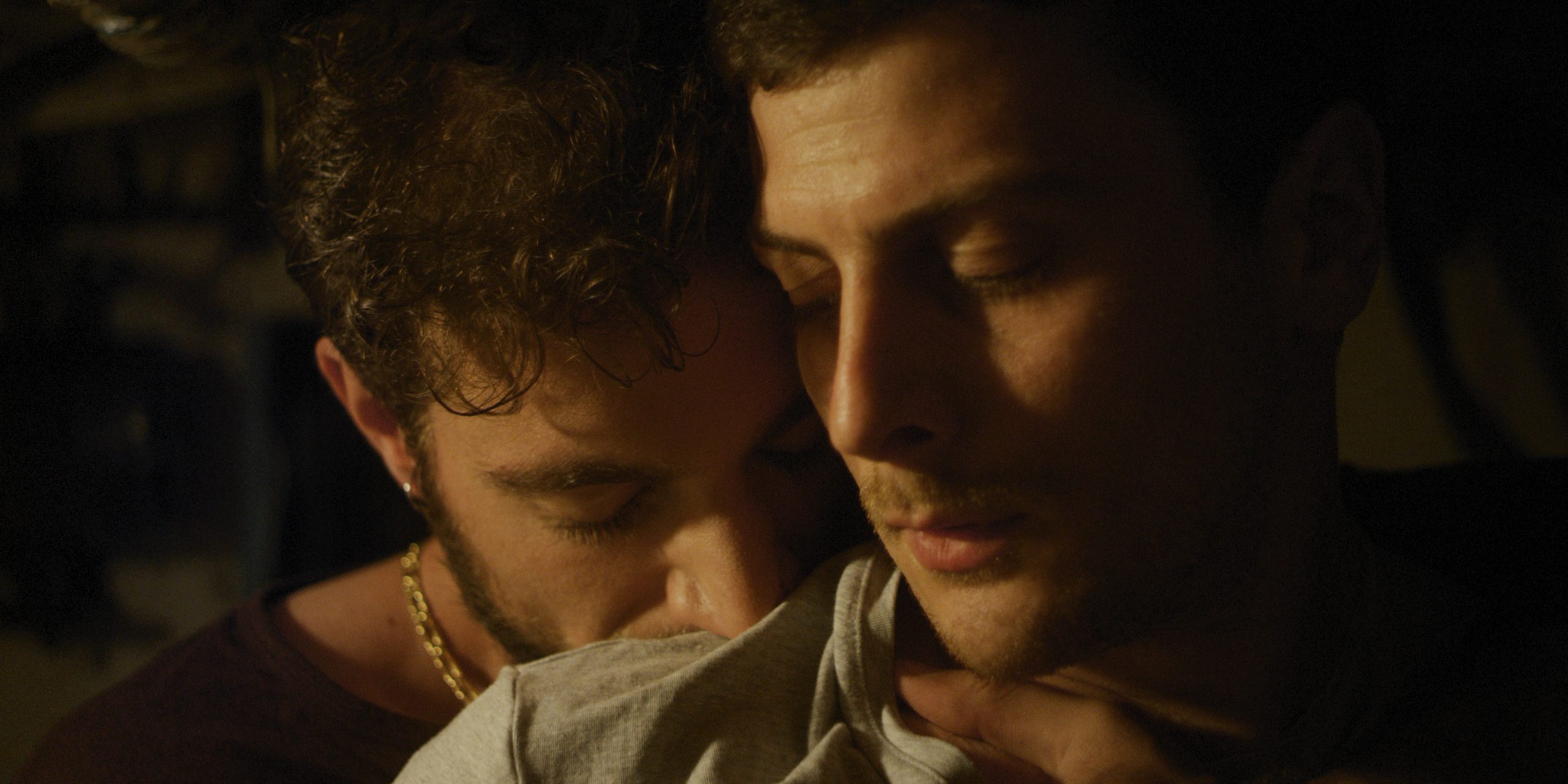 FAMILY FIRST  (Greater Manchester Premiere)
Dir / Wri / Prod: Marco Mucig, Wri: Davide Angiuli
Italy, 2019, 7 min, Cert: 12A
Marco seems to have everything he could wish for: a beautiful girl by his side and friends galore. But he's looking for something else, he's looking for his true self. A boy split in half.
THE LOONY BOXER (Greater Manchester Premiere)
Dir / Wri: Paolo Strippoli, Wri: Lorenzo Bagnatori, Milo Tissone, Prod: Centro Sperimentale di Cinematografia
Italy, 2017, 20 min, Cert: 15
The brain of a five-year-old child in 110 kilos of muscles: Pino has the build and the skills to win, but his mother has made him into the boxer who falls on command, at the whim of bookies and mobsters. But now he decides for the first time that he wants to win.
L'AMERICANO (North of England Premiere)
Dir: Nicola Schito, Wri: Michela Lillo, Prod: Elisa Capetti
Italy, 2019, 2 mins 39 sec, Cert: PG
The dedication of a boxer, who succeeds after sacrificing his own life to boxing, and the creativity of a barman, able to invent a cocktail with the inspiration of an artist.
FINO ALLA FINE (UK Premiere)
Dir / Wri: Giovanni Dota, Wri: Giulia Martinez, Prod: Centro Sperimentale di Cinematografia
Italy, 2018 15 min 22 sec, Cert: 15
Umberto "Yes and no", the infallible killer of the Caputo clan, has just killed the wrong man. Now he will have to report to the boss. But Umberto hides a terrible secret. 
RELICIOUS
Dir / Wri: Raffaele Palazzo, Prod / Wri: Eugenio Villani, Prod: Haselwurm Produzioni Film Commission Piemonte
Italy, 2018, 8 min 27 sec, Cert: PG
Imagine if religion was just something you could pick up the supermarket, like yogurt. Which brand would you choose?
99.9%  (Greater Manchester Premiere)
Dir / Wri / Prod: Achille Marciano
Italy, 2019, 15 min, Cert: 15
Respecting the environment and recycling waste are Andrea's life mission. The arrival of Pasquale, who does not care about the environment at all will drive Andrea right over the edge.
TRT: 94 min 03 sec.