A talent show audition, safety in womanhood, one upmanship among friends, surprises in service industry work, unlikely connections and a young girl's first day at school come together in this thought provoking selection of work by Italian filmmakers. 
The shorts will be introduced by Dr. Silvana Serra, coordinator for Cinema Events at Dante. 
Join us on the 20th October at the Instututo Cervantes at 6:00PM (programme starts at 6:30PM)
L'ELMOSINA (THE HANDOUT)
Dir: Gianni De Blasi, Wri: Gianni De Blasi, , Francesco Niccolai,  Prod: Salvatore Carcuta
Italy, 2020, 16 min 30 sec, Cert 15
Laura, a lonely and wealthy woman, decides to leave her home in order to access the audition of the "L'Elelmosina" (The Handout) talent show.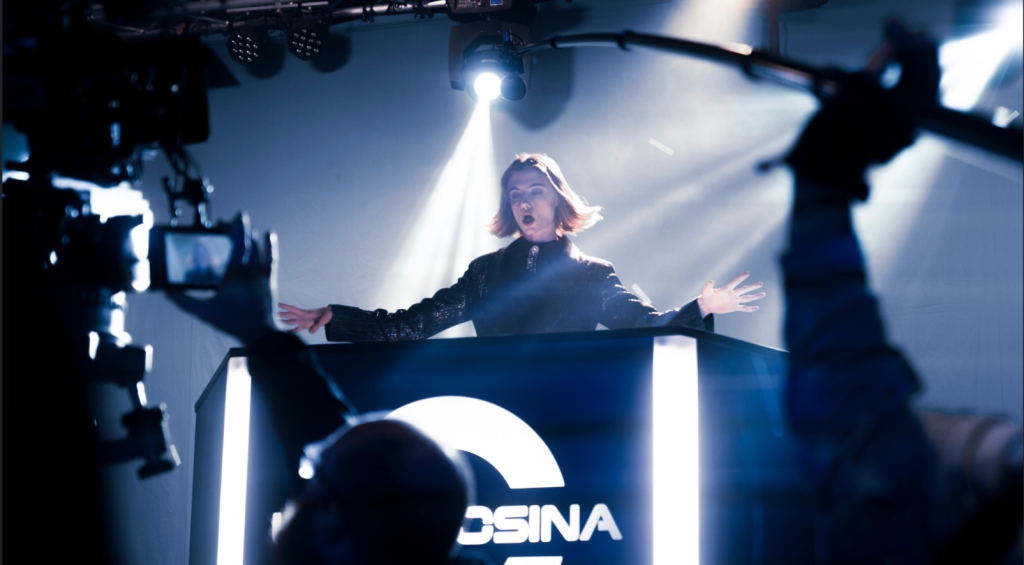 ONOLULO
Dir/Wri: Iacopo Zanon, Prod: Iacopo Zanon, Federico Ferrante, Giorgio J.J.Bartolomucci 
Italy, 2020, 15 min, Cert 15
Two women bond in conversation examining the distinct yet equally disturbing experiences that brought them together in refuge.
OFFRO IO
Dir: Paola Minaccioni, Wri: Paola Minaccioni, Alberto Caviglia, Prod: Lime Production
Italy, 2019, 12 min 30 sec, Cert 15
The competition between two couples escalates dramatically as each competes  to one up the other financially, during a dinner date.
PIZZA BOY
Dir/Wri:Gianluca Zonta, Prod: Miguel Gatti
Italy, 2019, 15 min, Cert 15
Saba, works as a Pizza delivery boy. During his evening shift he receives a phone call: his son is about to be born. 
IL PRIMO GIORNO DI MATILDE (MATILDE'S FIRST DAY)
Dir/Wri: Rosario Capozzolo, Prod: Rosario Capozzolo, Simona Mondello, Adam Selo 
Italy, 2019, 9 min 55 sec, Cert 15
On a walk to her first day of school, plans change and Mathilde receives advice to help her face this important day. 
APE REGINA
Dir: Nicola Sorcinelli, Wri: Alessandro Padovani, Prod: Emergency, Wildside,  RAI Cinema
Italy, 2019, 14 min 30 sec, Cert 12a
A rural beekeeper takes in and connects with a young migrant fleeing to Finland despite their lack of shared language.
U SCANTU (AFRAID)
Dir: Daniele Suraci, Wri: Daniele Suraci, Gabriele Sabatino Nardis, Prod: Nardis Production srl
Italy, 2020, 16 min 30 sec, Cert 15
Afraid of heights, and tormented by friends, a young boy faces the realities of his home life and the lies he has spun to cope with his father's grief.
TRT: 86 mins