We've moral dilemmas and martial arts mayhem, serial killers and modern day cowboys, a burglary gone bad and a hook-up gone worse, plus the most badass girl scout you will ever meet, in this criminal collection of shorts.
Join us at the virtual theater on BingeWave at 6.00pm, Saturday 15th May.
WHAT IS YOUR NAME?  (North West Premiere)
Dir / Wri: Nathan Birdi, Wri / Prod / Cast: Adam Lawrence
UK, 2018, 10 min 40 sec, Cert 15
When a man discovers his father's nightclub is a front for human trafficking, he must choose between family and his conscience.
THE KNOWLEDGE (Greater Manchester Premiere)
Dir / Wri / Prod: Alexander Osman, Prod: Alberto Corredor
UK, 2019, 13 min 59 sec, Cert 18
London 1991 and there's a serial killer on the loose. Two men go about their business oblivious to the dangers at large, until fate brings them together in a taxi.
THIS NO LAND (Greater Manchester Premiere)
Dir: Alexander Decommere, Wri: Jean Ryckebosch, Prod: Veerle Appelmans
Belgium,  2018, 16 min, Cert 15
An old cowboy mourns at a little girl's grave in the middle of a western desert. He returns to his old pickup, only to take a seat next to Laura, an eight-year-old who resembles the dead girl. He promises to take her to Disneyland…
BLOCK  (UK Premiere)
Dir / Wri / Prod: Mostafa Rabbani, Prod: Farshad Najafi
Iran, 2018, 16 min 23 sec, Cert 12A
A teenage boy takes advantage of the absence of his religious parents to bring a prostitute home. But things quickly get out of control, and he is faced with a terrible choice…
THIS IS A ROBBERY (Greater Manchester Premiere)
Dir / Wri / Prod: Anna Korchagina, Ivan Stepanov
Russia, 2019, 10 min 40 sec, Cert 15
A night. An office. A thief, A safe with a lot of money. But the only man who knows the password has decided to hang himself.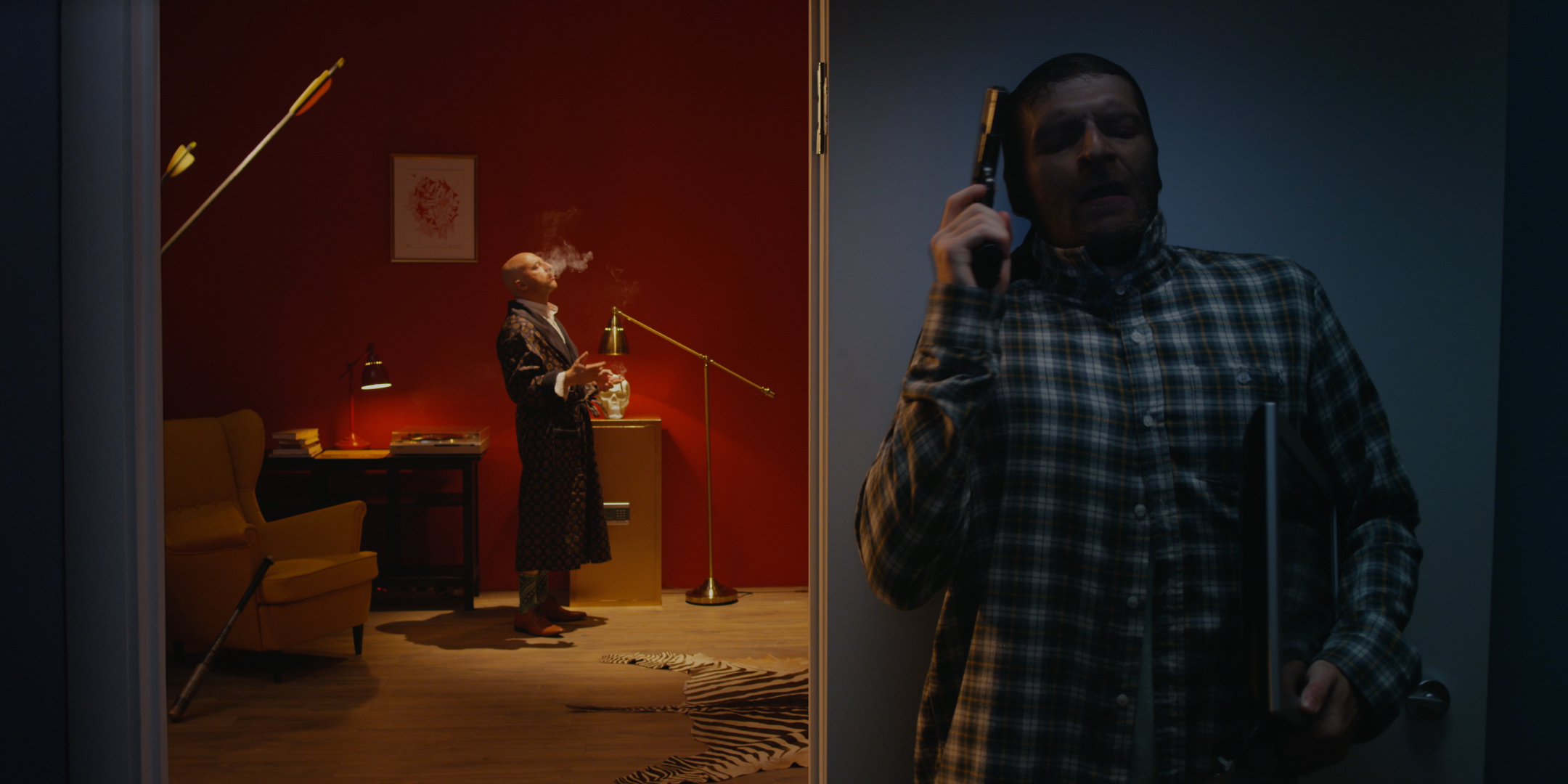 BAGHEERA
Dir / Wri / Prod: Christopher R. Watson, Prod: Sakar Raut
India, 2018, 18 min 33 sec, Cert 15
Bagheera is the determined leader of an Indian Girl Scout troop. When she is abducted by a brutal assailant, a terrifying psychological battle ensues. But Bagheera isn't named after the Black Panther in Kipling's JUNGLE BOOK for nothing.
99 min 21 sec.