UPDATE MONDAY 19TH April – FESTIVAL PASSES ON SALE NOW HERE.
PLEASE NOTE WE ARE CURRENTLY IN THE PROCESS OF LISTING ALL THE ABOVE SCREENINGS FOR THE ONLINE FESTIVAL OVER ON BINGEWAVE. Please note this is taking time as we are still attempting to contact many of the filmmakers to confirm permission. If the programme you are looking for is not yet published please bear with us as we working down the list to publish all events on our site which also have to be published directly on Bingewave. Available programmes will also be listed on the Kino site
Full details of the Festival programme will be launched soon but see below for the programmes that will be in the online edition.  To register your interest in buying tickets and / or Festival Passes by completing the form here..
TICKET PRICES
Individual Screening Tickets will be £2.00
Value Festival Day Pass for just £5.00 (access to all screening on the day).
Super Value Festival Pass is only £20 for the week (access all screening and VOD)
Please note screenings will stream at an allotted time and will be followed by a Q&A session with participating filmmakers and then will move over to our Video On Demand section. Please note only those with passes will have access to the VOD section.  
Festival Passes. If you have a film in the festival you will be eligible for Festival Passes, the delegate forms will be on line soon, check back next week. Please note only two festival passes per film, priority goes to Director / Producer / Writer and applications must come from the director or producer or contact us first if you are representing the film as the director / producer is not available. Additional members of crew will receive a Free Day Pass on request and proof of ID. Any other requests please contact us at info@Kinofilm.org.uk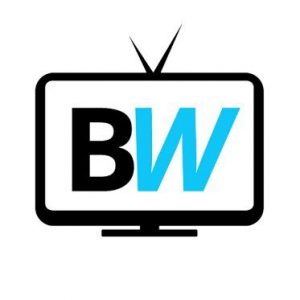 Our plans this year are to reschedule the Festival into two events, an International online event in May and our British New Wave selection as a live in-person event in the Autumn (subject to us not having a further lockdown). Part One of the festival will take place in the Spring (10th – 16th May) as an online event over on Bingewave showcasing all the international films in the festival plus our themed and category programmes which includes some UK films.  Our British section, Part Two will be presented in the Autumn edition (19th – 24th October), screening in-person across multiple venues in Manchester and showcasing the very best  of local, North West and  UK wide filmmaking talent.
Please see the list below for the programmes that are appearing in our May premiere online edition. For participating filmmakers, if one of your films in one of these programmes then you should have heard from us by now, if not then please contact us to confirm the position regarding your film.
MAY ONLINE ADDITION (10th – 16th May) 
Country Programmes.
French Shorts

Spanish Shorts

Italian Shorts

EuroCine

Eastern Europe & Russian Federation

Polish Shorts 1

Polish Shorts 2

Iranian Shorts 1

Iranian Shorts 2

International Panorama 1

International Panorama 2
Themes and Categories Programmes
Stars In Shorts

Experimental

Documentary

LGBQT

Animation 1

Animation 2

Animation 3

 O!PLA Polish Animation *2020

Micro Wonders

Student 2 (International)

Newcomers (First Films)

Women in Film 2 (International)

International Awards

Horror & Weird Tales

Fantasy & Sci-Fi Tales

Romantic Tales

Comedy Tales

Crime Tales
Ways you you can help us.
Volunteers. Do you have useful skills or film festival experience, or just eager to get involved in the Festival? If so we need your help now. So if you fancy volunteering on this year's festival or are even available now, please read our volunteers section, complete the form and we'll be in touch.
More announcements soon. Please check back regularly.