Kinofilm Festival is pleased to announce edition 70 of our KINO SHORTS NorthWest filmmakers event in Manchester, taking place Wednesday 21st Sept at Mini Cine, Ducie Street Warehouse.
PLEASE NOTE, LIMITED TICKETS ON SALE NOW HERE. 
Kinofilm Festival is pleased to announce the forth of our new season of KINO SHORTS NorthWest filmmakers event in Manchester. The events take place bi-monthly at a brand new host Manchester venue, the Mini Cini based at Ducie Street Warehouse, with state of the art projection and reclining seats.
There will be Q&A's with the filmmakers interviewed by top Manchester director Jason Wingard and there will be time for networking during the mid programme break and after the event.
The Venue has a bar lounge with a wide range of drinks and food available if you wish to eat before the event.
Address: Ducie Street Warehouse, 51 Ducie Street, Manchester. M1 2TP
TICKETS ARE £4.50 in advance (plus booking fee) AVAILABLE ONLY ON EVENTBRITE. Unsold tickets will be available from the venue on the night priced at £5.00 (CASH ONLY).
Limited Availability so advisable to book in advance. Details of the programme below.
PART 1
WHEELS
Dir: Luke Walters, Prod: Anto Jones, Wri: Anthony Bunko, UK, 2022, 11:36 mins
Upon screaming himself wide awake, Jac, a 17-year-old disillusioned teenager from the wrong side of the tracks, finds himself in a familiar looking interrogation room but face to face with a very unfamiliar looking detective.
DO AS I SAY
Dir/Prod/Wri: Marie Hynes, UK, 2021, 6:45 mins
Sarah is in an abusive relationship and is visited by her deceased father who delivers a message to her.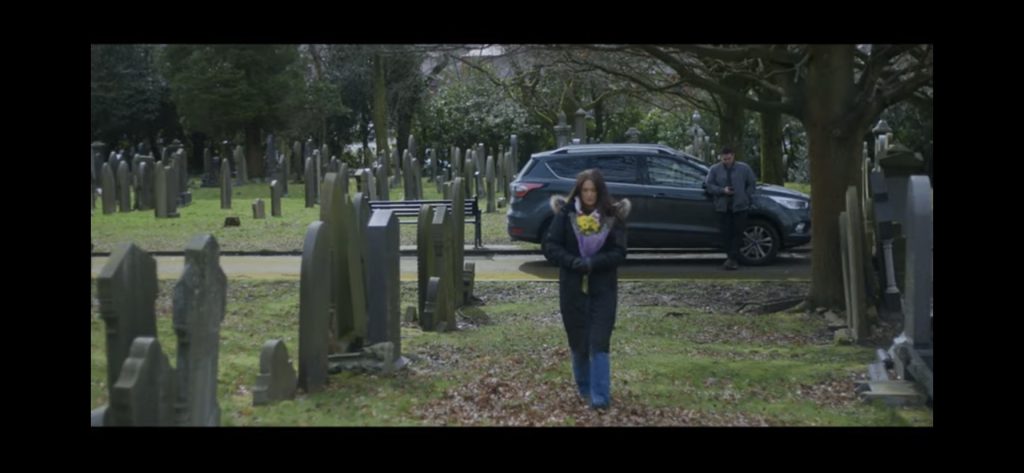 THUMBWARS
Dir: Curtis Holland, Prod/Wri: Ross Cawton and Julia Bisby, UK, 2022, 16 mins
Interview of a coach who is taking Thumbwars to the next Olympics, or is she?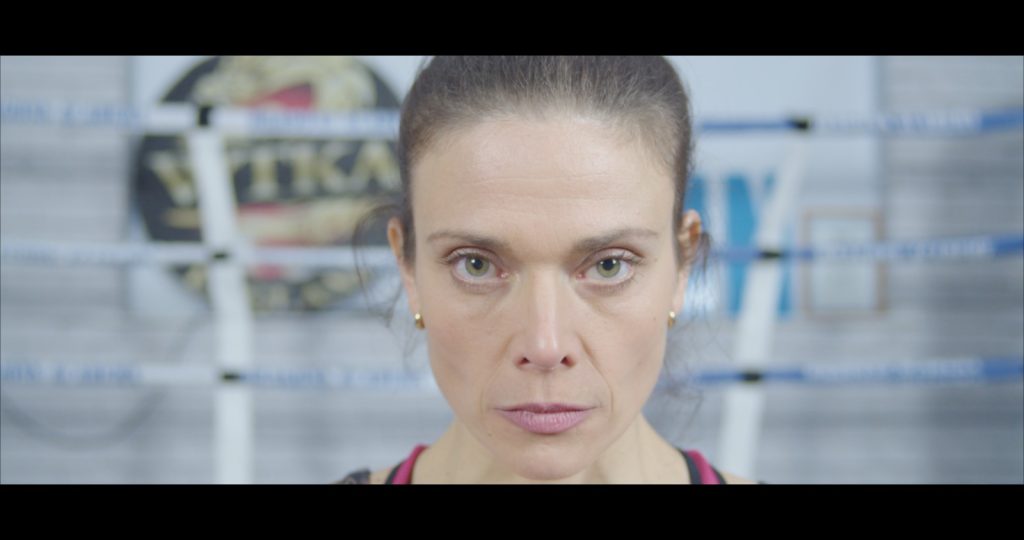 I WANT FOR NOTHING
Dir/Wri/Prod: Keir Black, UK, 2018/22, 21:40 mins
A darkly ironic comedy-drama about the things we want, about the highs and lows of friendship, and how even the best things can go bad.
Q&A FOLLOWED BY NETWORKING BREAK
PART 2
ALL IN (Student film from Salford Uni)
Dir: Fern Evans, Prod: Harry Paul, Wri:Emma Needham, UK, 2022, 16 mins
Lisa, a croupier at her local casino, faces trouble in her relationship when her husband's depression becomes overwhelming. After consoling with her colleague Dominic, he alludes to the opportunity of stealing money from the workplace, like he often does.
POSITIVE
Dir/Wri/Prod: Phil Coleman, UK, 2021, 4:23 mins
After a call from his father, P has to attend to something unnerving
SHOPS
Dir/Wri/Prod: Luke Van Coot, UK, 2021, 3:43 mins
Shops is a satirical film that explores the history of shops in the UK and their importance as features of towns and cities.
CHON (Student film from Salford Uni)
Dir/Prod: Oliver Warren & Rahkim Hussain, Wri: Oliver Warren UK, 2022, 9:19 mins
Nicolas is a young man living in Manchester 6 years in the future. He has a normal life, however due to new technological advances he never leaves his own home, and he lives at the bottom of the food chain with next to no money at his disposal.
ARENA
Dir/Wri: Mike Ogden, Prod: Naomi Ayers,  UK, 2022, 12:07 mins
 In 1943 Poland, six Jewish children murdered by a German housewife. In 2017 Manchester, twenty three concert goers murdered by a student.  Will society ever learn the lessons of the past? 
TRT" 91:00 plus Q&A's
Q&A FOLLOWED BY NETWORKING
Live Q&A followed by networking opportunities at the bar till 11pm
PLEASE NOTE: DUE TO SIZE OF THE VENUE, TICKETS ARE LIMITED, SO IF YOU WANT TO COME TO THE EVENT PLEASE BOOK YOUR TICKETS IN ADVANCE AT THE TICKET LINK BELOW. Any unsold tickets will be available at the venue on the night on a first come first served bases, price £5.00 (cash only).
WE ARE PLEASED TO BE PARTNERING WITH DUCIE STREET WAREHOUSE AS OUR NEW KINO SHORTS VENUE AND THE MAIN FESTIVAL VENUE IN OCTOBER. HERE'S SOME INFO ON THE VENUE.
"Ducie Street Warehouse is an all-day bar & kitchen on the ground floor of the Grade II listed former Victorian warehouse, also home to Native Manchester. The bar, lounge, terrace and restaurant offer an array of food, drink, entertainment, resident DJs and a collection of curated takeovers across sounds, inspired arts and cultural pop-ups. For relaxed all day dining and drinking, Ducie Street Warehouse is a place to socially inhabit, and a place where there's something for everyone."
Website:  www.duciestreet.com | Instagram: @duciestreet | Ducie Street Warehouse, 51 Ducie Street, Manchester M1 2TP

KINOFILM FESTIVAL PRESENTS KINO SHORTS AT THE MINI-CINE, DUCIE STREET WAREHOUSE