Kinofilm Festival is pleased to present our next event in the new series of KINO SHORTS' NorthWest filmmakers event. The event will take place bi-monthly at our new host Manchester venue, the Mini Cini, based at Ducie Street Warehouse, with state of the art projection and reclining seats. Address is 51

  

Ducie Street, Manchester.

 M1 2TP 
There will be Q&A's with the filmmakers interviewed by top Manchester director and Kino Patron Jason Wingard with plenty of time for networking during the mid programme break and after the event.
The Venue has a bar lounge with a wide range of drinks and food available if you wish to eat before the event.
Address: Ducie Street Warehouse, 51 Ducie Street, Manchester. M1 2TP
ADVANCE TICKETS ARE £4.50 plus booking fee AVAILABLE FROM EVENTBRITE.
Limited Availability so advisable to book in advance.
Programme Details
Double Yellows
Dir: Joseph Macaulay, Wri: Oliver Bowler, Prod: Callum Atherton. 2022. 10 mins.
Robbie is already late for his anniversary meal when a traffic warden, a police officer, and a prostitute get in the way of his evening. 
 Where You Really From?
Dir: Cameron Tharma. 2021. 13 mins 02 sec.
Where You Really From focuses on the racism that plagues all levels of Northern Ireland junior football. The film follows young adults as they share their stories and experiences as biracial people in the Northern Irish football scene.
File Not Found
Dir/Wri: Lindsay Bennett-Thompson. Prod: James L Perkins. 2022. 17 mins 21 sec. 
Recovering from her wife's apparent suicide, Jenny lives in a Utopian reality. But when this illusion is disrupted, she is forced to confront the horror left behind.
Live Q&A followed by a networking  break at the bar. 
Intermission
HAV
Dir/Wri: Eleanor Szydlowska, Prod: Arcus Animation Studios, Jolene Craggs. 2021. 2 mins 55 sec.
On an isolated island in the middle of the ocean, a boy is haunted by reoccurring nightmares of the sea, which start to bleed into his waking hours.
Section 298
Dir: James Joel Dann, Mahshad Afshar. 2022. 19 mins 25 sec.
Told through the eyes of three persecuted female Ahmadiyya, Section 298 unveils the realities of life under Pakistan's deadliest law.
Last Orders
Dir: Tamzin Jebson. 2022. 13mins 24 sec.
A short Documentary on the decline in Working Men's Clubs and Northern British Identity within these community spaces.
Getaway Kid
Dir: Tom Winter, Kevin Broome. Wri: J-Jay Rocket. Prod: Launch Pad Productions. 2021. 7 m 40 s
Gypsy had one job. Get the car, get the boss, get away. He got more than he bargained for.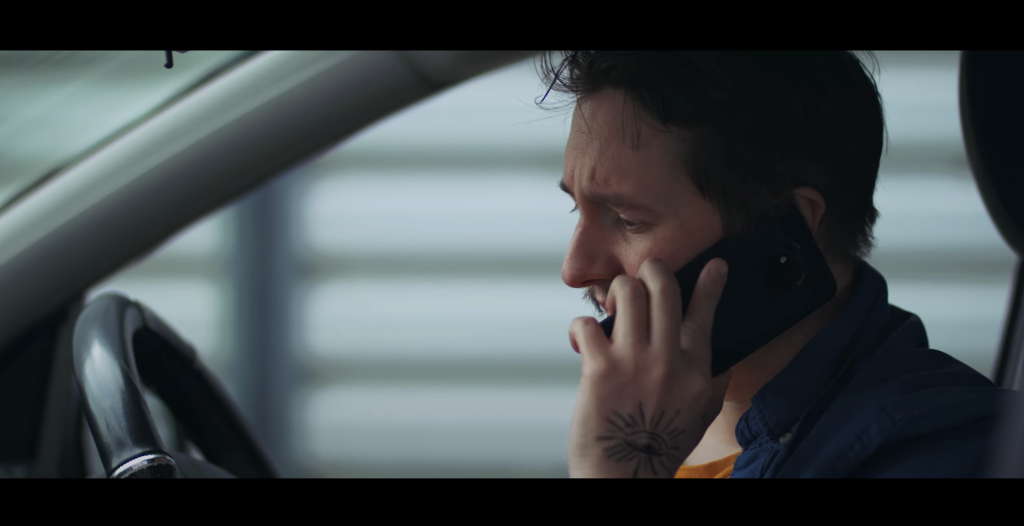 83 mins programme running time
Live Q&A followed by networking opportunities at the bar till 11pm
PLEASE NOTE: DUE TO SIZE OF THE VENUE, TICKETS ARE LIMITED, SO IF YOU WANT TO COME TO THE EVENT PLEASE BOOK YOUR TICKETS IN ADVANCE AT THE TICKET LINK BELOW. Any unsold tickets will be available at the venue on the night on a first come first served bases, price £5.00.
WE ARE SO PLEASED TO BE PARTNERING WITH DUCIE STREET WAREHOUSE AS OUR NEW KINO SHORTS VENUE AND THE MAIN FESTIVAL VENUE IN OCTOBER. HERE'S SOME INFO ON THE VENUE.
"Ducie Street Warehouse is an all-day bar & kitchen on the ground floor of the Grade II listed former Victorian warehouse, also home to Native Manchester. The bar, lounge, terrace and restaurant offer an array of food, drink, entertainment, resident DJs and a collection of curated takeovers across sounds, inspired arts and cultural pop-ups. For relaxed all day dining and drinking, Ducie Street Warehouse is a place to socially inhabit, and a place where there's something for everyone."
Website: www.duciestreet.com | Instagram: @duciestreet | Ducie Street Warehouse, 51 Ducie Street, Manchester M1 2TP