(Please Note the venue has changed from GOODSTOCK to NIAMOS Screen 2)
There's young love and sexual experimentation, tourism and flirtation, punk rock, magic, morticians, awkward mornings after and embarrassing maternal interference in our LGBT programme.
Advisory Cert 15
Saturday 1st December at 6.00pm
NIAMOS 2, Chichester Rd/Warwick St, Manchester M15 5EU
ISABELLA                     
Greater Manchester Premiere
Dir: Rohan Reddy, Prod: Lucy Evans, Wri: Lucca Lutzky.
UK, 2018, 13 min, Cert 15
At a Catholic girls school, conservative Robyn is captivated by her outspoken, rebellious classmate Isabella…
SHARPS                        
UK Premiere
Dir / Wri: Clayton Waddell, Prod: Max Van Egmond.
Australia, 2017, 8 min 26 sec, Cert 15
Melbourne: the late 1970s. When his best friend Posty returns from jail, Mick is forced to confront long-repressed feelings that might threaten his position in their gang.
PINEBOX                   
UK Premiere
Dir / Wri: D. R. Tibbits, Prod: Shawn Michael Howard, Kel Nelson.
USA, 2017, 18 min 06 sec, Cert 15
Merle, a small-town simpleton still grieving over the loss of his mother, fills his days with a strange hobby…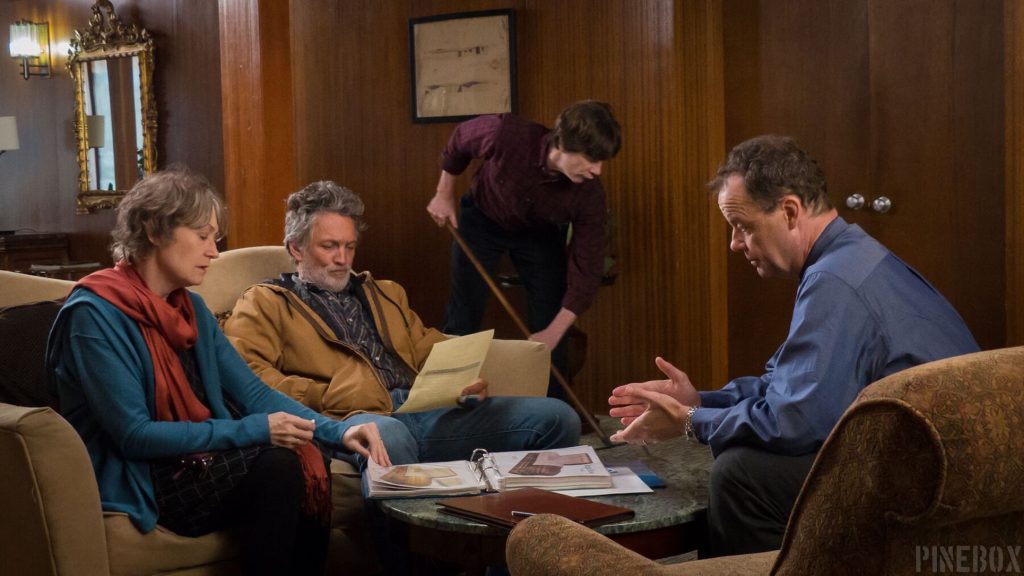 SCHEIDEWEG  – TEENAGE THREESOME
Dir / Prod / Wri: Arkadij Khaet
Germany, 2017, 4 min 8 sec, Cert 15
One Boy, One Girl and her Stepbrother: A date goes wrong.
TOP 10 PLACES TO VISIT IN SAO PAULO              
North West Premiere
Dir / Wri: Akira Kamiki, Prod: Sofia Wickerhauser, Guilherme Andrade.
Brazil, 2018, 13 min 40 sec, Cert 15
The very best places to visit, take photos and fall in love in São Paulo!
MAGIC H8 BALL                            
UK Premiere
Dir / Prod / Wri: Dan Hass, Prod: Shawn Adeli
USA, 2017, 14 min 40 sec, Cert 15
Burned by a cheating boyfriend (and some mild chlamydia), a heartbroken pushover turns to a mysterious Magic 8 Ball for the answers.
FLAMINGO                                    
UK Premiere
Dir / Wri: Álvaro Moriano, Alejandro de Vega.
Spain, 2018, 11 min, Cert 15
Laura wakes up with a hangover in Lucía's home…
HEATHER HAS FOUR MOMS                                
North West Premiere
Dir: Jeanette L. Buck, Wri / Co-Prod: Rani Deighe Crowe
UK / USA, 2018, 14 min 08 sec, Cert 15
Which of Heather's four lesbian moms will give her "the talk" when she decides to lose her virginity for her fifteenth birthday?
TRT: 96 min 48 sec