What does it mean to be a refugee? To lose everything – home, country, friends, family. To gamble everything on the hope of a new life, somewhere alien and possibly hostile. To try to hold on to something of who you are and where you came from in spite of everything you have had to leave behind. An eye-opening and heartbreaking selection of Refugees' stories from around the world.
Advisory Cert 15
Thursday 29th November at 4.00pm
NIAMOS Sc.2 (Nia Cultural Centre), Chichester Road, Warwick St, Manchester M15 5EU
THE PATTERN                                    
UK Premiere
Dir / Prod / Wri: Azad Jannati
Kurdistan of Iran, 2018, 6 min 57 sec, , Cert PG
A survivor of the 1988 chemical attack on Halabja, Iraq, reflects on her feelings and what she has been through as she creates a tradtional rug…
ROOF KNOCKING                            
North West Premiere
Dir: Sina Salimi, Prod: Sergio Salazar, Wri: Lucas Abrahão.
Estonia, 2017, 12 min 14 sec, Cert 15
Gaza, mid-Ramadan. A mother receives a phone call giving her 10 minutes  to abandon her home before the area is bombed.
ANIMAL                                              
UK Premiere
Dir / Wri: Bahram Ark, Prod: Iranian National School of Cinema.
Iran, 2017, 15 min, Cert 15
A man who wants to cross the border illegally disguises himself as a ram.
BACHA POSH                                    
UK Premiere
Dir / Wri: Katia Scarton-Kim, Prod: Janine Piguet, Thierry Pradervand, Anabelle Bouzhon.
Switzerland, 2018, 19 min 43 sec, Cert 15
The Calais Jungle. Nadim and his family are en route to the UK. But Nadim hides a secret.
TOWARDS THE SUN                      
North West Premiere
Dir / Prod / Wri: Monica Santis, Prod: Rosa Santis, Armand Daigle, Humberto Perez, Wri: Elie Choufany
UK / USA, 2017, 19 min 30 sec
A 12 year old girl confronts her traumatic past when she is placed at an immigrant children's shelter for unaccompanied minors in Texas.
YOU'RE WELCOME                         
North West Premiere
Dir / Prod / Wri: Rebecca Panian, Prod: Tara Biere, Gerda Leopold, Wri: Sylvia Borges.
Switzerland / Germany, 2017, 9 min, Cert 15
You want to drink your coffee in peace but suddenly you find yourself faced by people stirring up hatred against refugees. What do you do?
GENESIS
North West Premiere
Dir / Prod / Wri: Abtin Mozafari, Prod: Peyrang Studio.  
Iran, 2017, 10 min 30 sec, Cert 15
An allegorical fantasy about the current situation in Syria.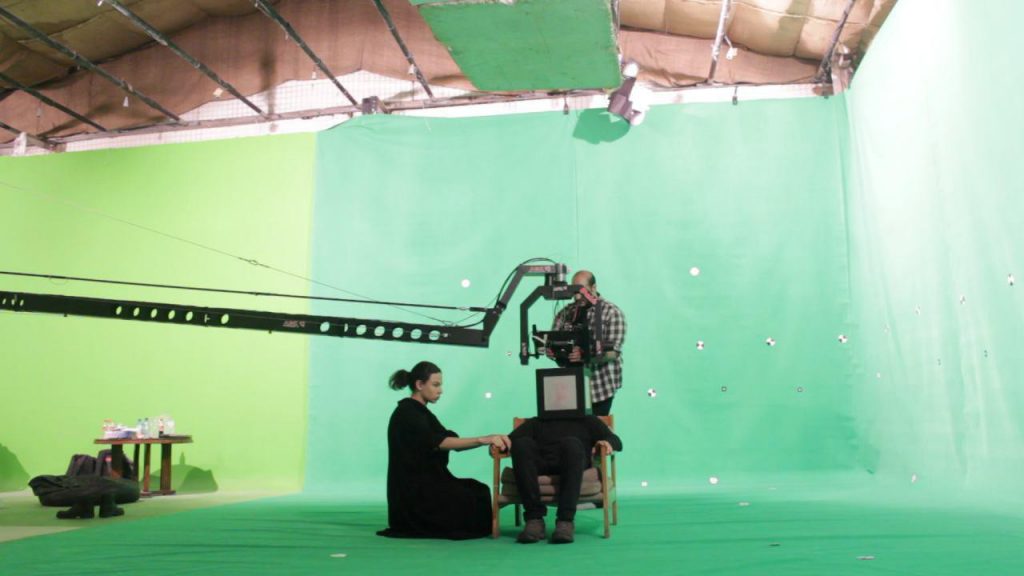 TRT: 92 min 14 sec