The Mix takes you on a journey of survival and resilience, and raises awareness on polution. Enter the cirme world as we witness a jewellery heist from the perspective of kung fu enthusiast, and meet two women in the back od a police car. This Mix of short films are screening exclusively in the UK!
Join us at the virtual theater on BingWave at 5.15pm, Sunday 16th May.
TIGER CLAW (North West Premiere)
Dir / Wri / Prod: James Cotton, Prod: Stephanie Paeplow
UK, 2019, 12 min 42 sec, Cert 15
A trio of kung fu enthusiasts are on their way to a regional tournament, when they witness a small-scale jewellery heist and are faced with the decision of whether to fight for the Golden Dragon Trophy or fight for justice…
INTERSTATE 8  (UK Premiere)
Dir / Wri: Anne Thieme, Prod: Lina Mareike
Germany / USA, 15 min, Cert 15 (FFF Rating)
In the US, two young women meet by chance in the back of a police car and, without saying a word, acknowledge the injustice that hovers above them.
PLASTIC SEAS
Dir: Florian Raphael Panzer, Prod: Julia Klett
Germany, 2018, 5 min 22 sec, Cert 12A
By recycling the bits and pieces of pre production material for an abandoned film project, can we raise awareness that plastic rubbish is more resilient than you think?
THE SOUND OF A WILD SNAIL EATING (Greater Manchester Premiere)
Dir/Wri/Prod: Elisabeth Tova Bailey
USA, 2019, 15 min, Cert: PG (FFF Rating)
When a woman is bedridden by a mysterious pathogen, a forest snail unexpectedly takes up residence on her nightstand. Together, woman and snail share an intimate journey of survival and resilience.
UNDER MOM'S SKIRT – LES TROMPES DE MA MER
Dir/Wri/Prod: Sarah Heitz de Chabaneix
France, 2017, 10 min 12 sec, Cert 15 (FFF Rating)
A young woman goes with her mother for a routine medical check-up, that turns out to be full of surprises.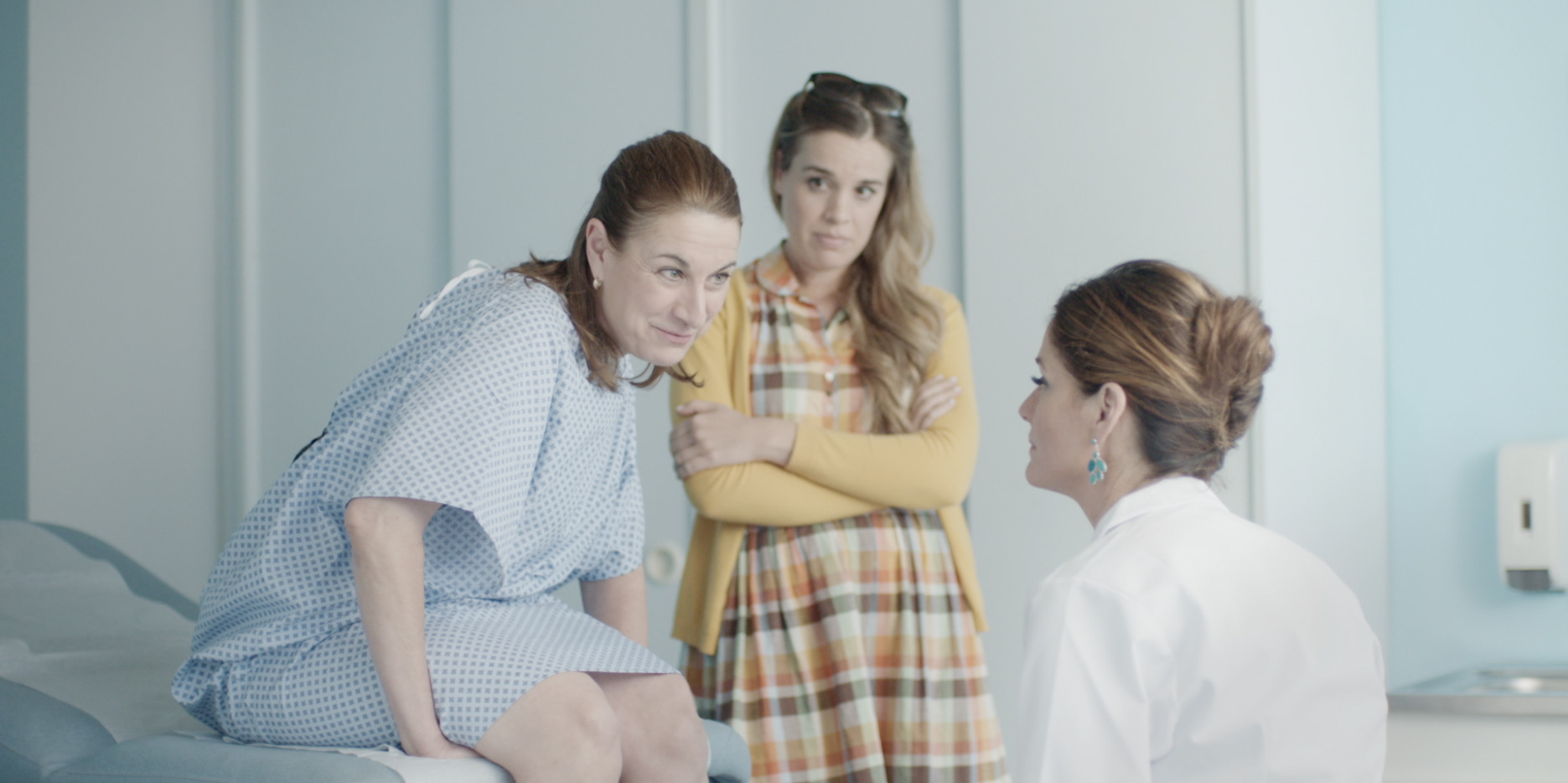 NACHTSCHICHT – SCHÖN RUHIG WEITERATMEN [NIGHTSHIFT – KEEP ON BREATHING CALMLY]
Dir: Eva Neidlinger, Prod: Mascha Pachael
Germany, 2018, 15 min, Cert 12A (F Rating)
Modern medical engineering is trying to support intensive care nursing, but is it possible to synchronize the rhythms of men and machines?
THE LAST DAY OF AUTUMN
Dir:  Marjolaine Perretenl
Switzerland/France, 2019, 7 min 21 sec, Cert PG
Forest animals secretly collect abandoned bike parts with the intention of building vehicles that fit their size. A great race is preparing. The last day of Autumn's race.