(Please Note the venue has changed from GOODSTOCK to NIAMOS Screen 2)
We've delusions of grandeur and lives of cloistered contemplation, dreams given form and dreams turned sour,  self-image issues and emotional problems, plus fast-breeding infections, both literal and metaphorical, in our second programme of Polish Shorts, these from the students of the famous Polish National Film, Television and Theatre School in Lodz.
Advisory Cert 15
Tuesday 27th November at 8.00pm
NIAMOS 2, Chichester Rd/Warwick St, Manchester M15 5EU
NA ZDROWIE! / BLESS YOU!
Dir. Paulina Ziółkowska (Animation)
Poland, 2018, 4 min 45 sec
In an epidemic of sneezing, it turns out the worst thing that can happen is that you get sick of yourself.
JAK ZOSTAĆ PAPIEŻEM? / HOW TO BECOME A POPE?
Dir. Justyna Mytnik (Drama/Doc)
Poland, 2017, 16 min 21 sec
A ten year old altar boy dreams of becoming Pope. An audition for the part of John Paul II in a musical seems like the first step in making that dream a reality.
NORMA
Dir. Agata Mianowska  (Animation)
Poland, 2017, 7 min 07 sec
Two women struggle with their self-image.
SIOSTRY / THE SISTERS
Dir. Michał Hytroś  (Documentary)
Poland, 2017,19 min 15 sec
Behind the mighty eighteenth-century wall of the oldest enclosed convent in Poland – Benedictine  in Staniatki, near Krakow – the quiet, contemplative life of twelve nuns in their 70s continues undisturbed
REM / dir. Artur Hanaj
Poland, 2017, 3 min (Animation)
REM: the stage of sleep which invokes dreams. The film attempts to depict these hypnagogic visions, which are presented without narration. Fragments of the unconscious overtake and dismantle one another, in the process obliterating the dream from memory.
DRŻENIA / TREMORS
Dir. Dawid Bodzak (Fiction)
Poland, 2018, 20 min 40 sec
Janek is exhibiting increasingly strange behaviour. What is wrong with him?
INNY / THE OTHER
Dir. Marta Magnuska (Animation)
Poland, 2018, 4 min 47 sec
"He's not like us. He looks like us, but he isn't. He's… different…"
SEN O WARSZAWIE / DREAMING OF WARSAW
Dir. Mateusz Czuchnowski (Fictions)
Poland, 2017, 15 min 49 sec
A Middle Eastern Muslim immigrant tries to build a new life for himself and his son in Warsaw. But his dream turns quickly sour.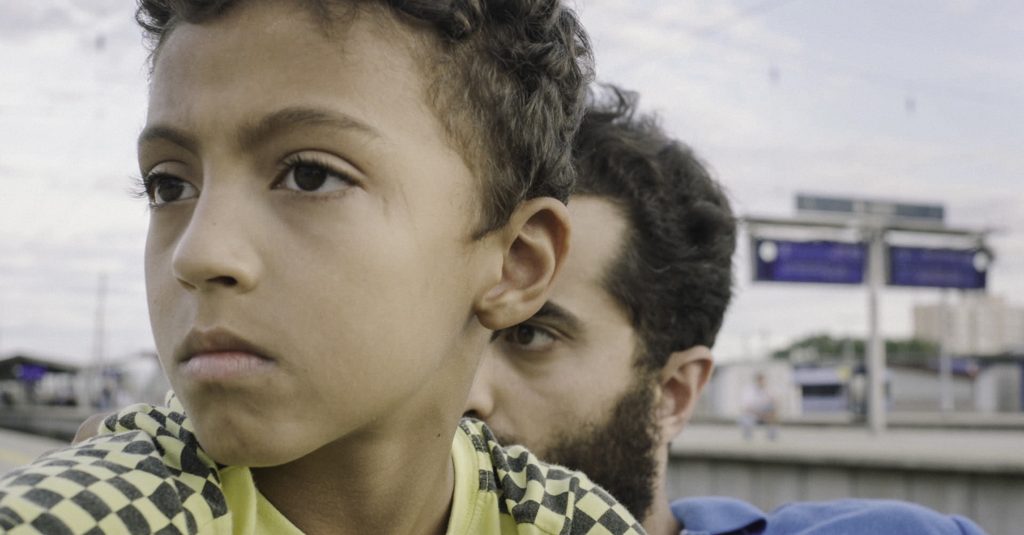 TRT: 90 min 58 sec