There's young love in Tuscany and a chaotic classroom cupid, a lazy morning after, and a bittersweet comedown, classical literature come to life, and a dirty joke made flesh, a fleeting moment of connection and a fleeting phantom of femininity, in this selection of sharp cinematic arrows targeted right at the heart.
Advisory Cert 15
Wednesday 28th November at 6.00pm
NIAMOS sc.2 (Nia Cultural Centre), Chichester Road, Warwick St, Manchester M15 5EU
CHEMISTRY 101                         
UK Premiere
Dir / Prod / Wri: Mike Reft
USA, 2018, 9 min 42 sec
When a shy student's plan to ask out his chemistry classmate goes awry after his love letter lands on the wrong desk.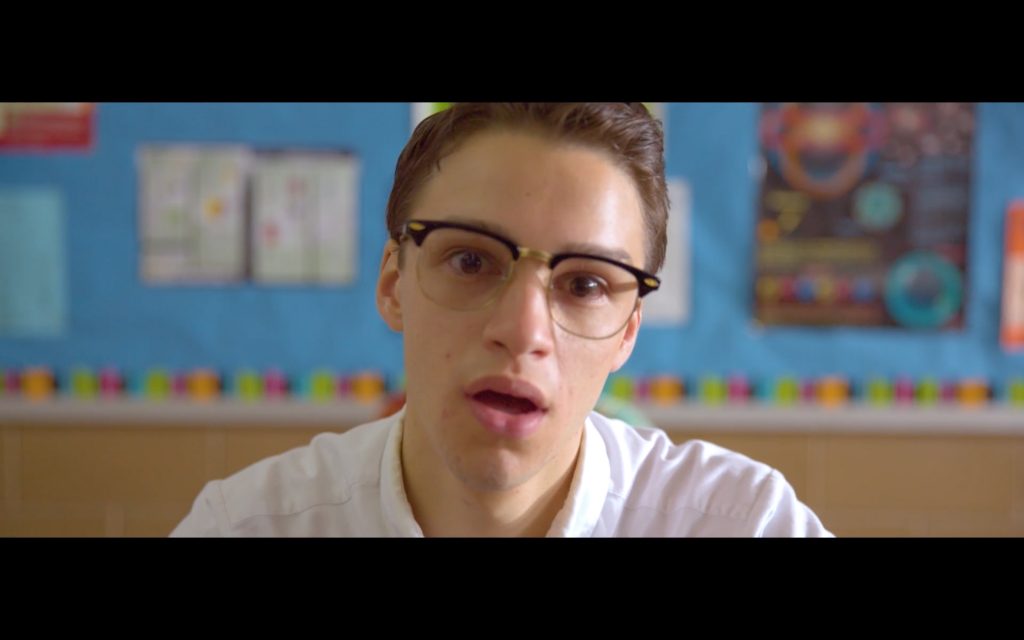 DISTANCE OF THINGS               
UK Premiere
Dir / Wri: Michael Brent Adam, Prod: Torsten Eichten.
Germany / Italy, 2018, 11 min
Two brothers spend their holidays in Tuscany. When the younger brother falls in love with a local girl he glimpses only briefly, his blind brother tries to effect a reunion in a wondrous way.
HELLO SUNSHINE                    
European Premiere
Dir / Prod / Wri: Luke Albert, Wri: Joss Albert
UK, 2018, 14 min 55 sec
Newly single Jimi has been invited to the bohemian bedroom of the free-spirited Esther. Over the course of the evening, Esther shows another side of herself and reveals a secret that changed her life forever.
AFTER THE PARTY                    
UK Premiere
Dir / Wri: Hannes Schilling, Prod: Khristina Demenshina.
Germany, 2017, 14 min 45 sec
In search of love the homeless Andi harasses his friend Sandra. Between restrained tenderness and subliminal violence begins a constant struggle for closeness and distance.
MEDUSA                                     
North West Premiere
Dir / Prod / Wri: India Donaldson, Prod: Brianne Doak, Hilary Ives, Rudy Mungaray  
USA, 2018, 11 min 23 sec
Meredith is infatuated with the marble statue 'Perseus with the Head of Medusa' at the Metropolitan Museum of Art. Then she starts to receive text messages and erotic selfies… from Perseus.
THE KNIFE SALESMAN                 
UK Premiere
Dir: Jamie Helmer, Dir / Prod / Wri: Michael Leonard.
Australia, 2017, 10 min 23 sec
In a small nook of heat-drenched coastal Australia, a traveling Knife Salesman visits a frustrated house wife…
CHACONNE                              
North West Premiere
Dir: Francesca Brill, Prod / Cast: Thom Petty.
UK, 2018, 13 min
A musician, a carer. Same streets, different lives. Can an act of kindness bridge the divide and make a difference?
VOICE                                         
Manchester Premiere
Dir: Takeshi Kushida
Japan, 2017, 10 min
A lonely man becomes fascinated with a shadow that appears on his apartment wall.
TRT: 94 min 28 sec