KINOFILM Festival Presents KINO SHORTS – WED 27th APRIL 2022, 7.30pm
Kinofilm Festival is pleased to announce the relaunch of our KINO SHORTS NorthWest filmmakers event. The event will take place bi-monthly at a brand new Manchester venue, the Mini Cini based at Ducie Street Warehouse, with state of the art projection and reclining seats. Address is 51

  

Ducie Street, Manchester.

M1 2TP 
TICKETS ARE £5.00 AVAILABLE FROM EVENTBRITE HERE.
ELBOWS
Dir: Hayden Hewitt, Wri: Daz Lawrence, Prod: Daz Lawrence. UK, 2021, 12 min 51 sec 
Trapped in a dead-end office job Nathan Tomes discovers that a bad day can always get stranger.
CONFESSIONS OF AN ENGLISH ANT-EATER
Dir: Alex Crumbie, Wri: Alex Crumie, Prod: Arcus Animation Studios.  UK, 2021, 5 min 02 sec
A surreal short animation film about Thomas, a boy who becomes addicted to eating ants – despite the warnings of his parents. Narrated in verse, the work playfully explores themes such as childhood rebellion and addiction.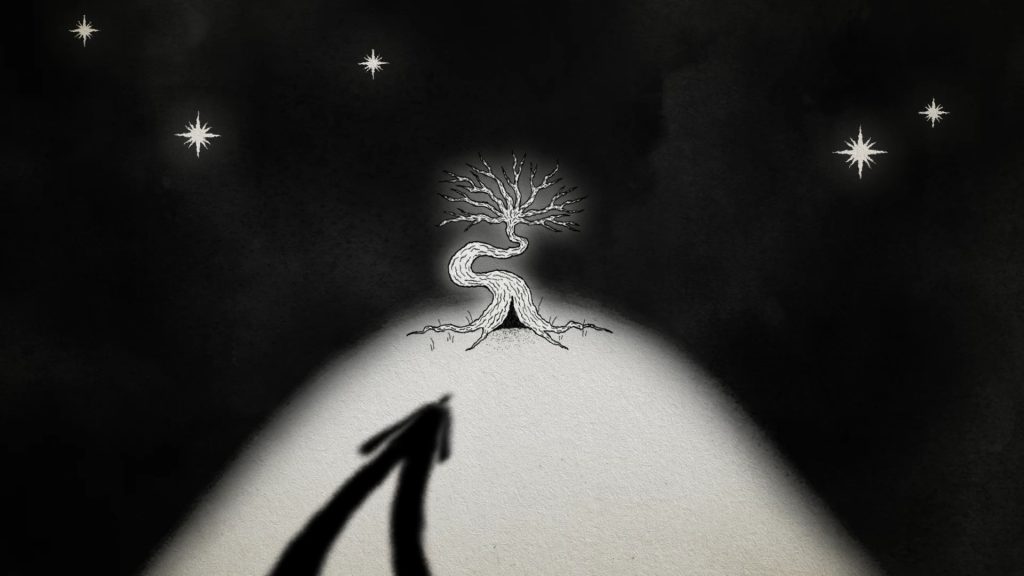 THREE BULLMASTIFFS IN A CORNER KITCHEN

 
Dir/Co-Wri/Co-Prod: Paul Chambers, Wri/Co-Prod: Sam Batley, Co-Prod: Joshua Fenton-Thomas. UK, 2021, 12 min 32 sec
A man looks back on his younger years and reveals some of the moments that led him into his troubles with addiction in later life.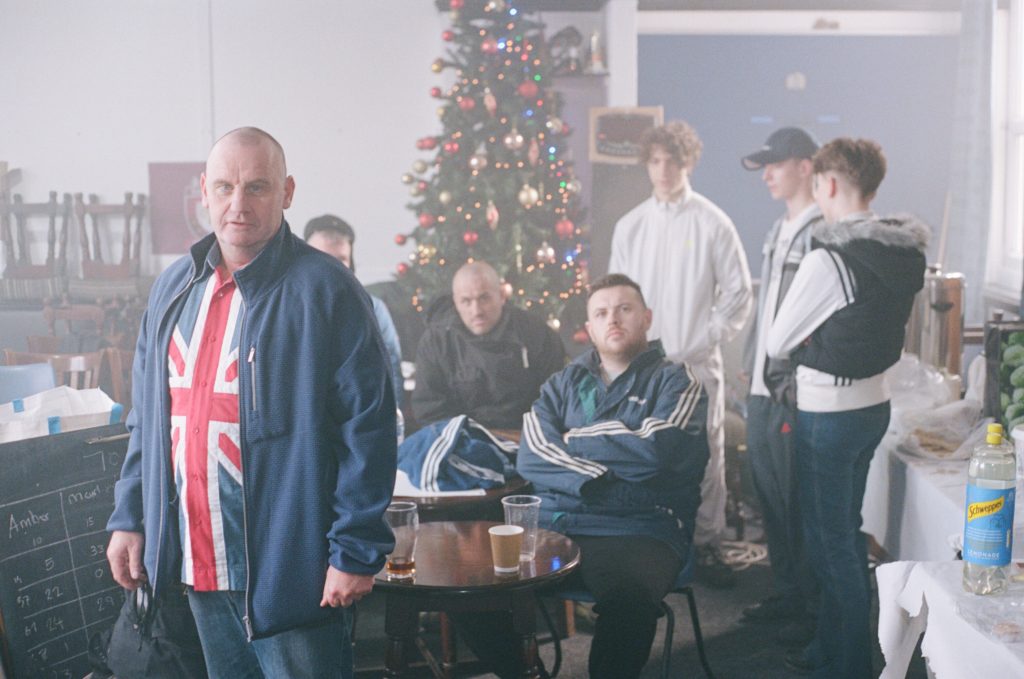 Shooting Creatives EP1 Breige Cobane
Dir:  Dennis Hanse, Prod: Kevin McNeil. UK, 2021, 14 mins, 02 seconds
Short documentary about how people are leaving their secure jobs to explore the creative arts and find happiness.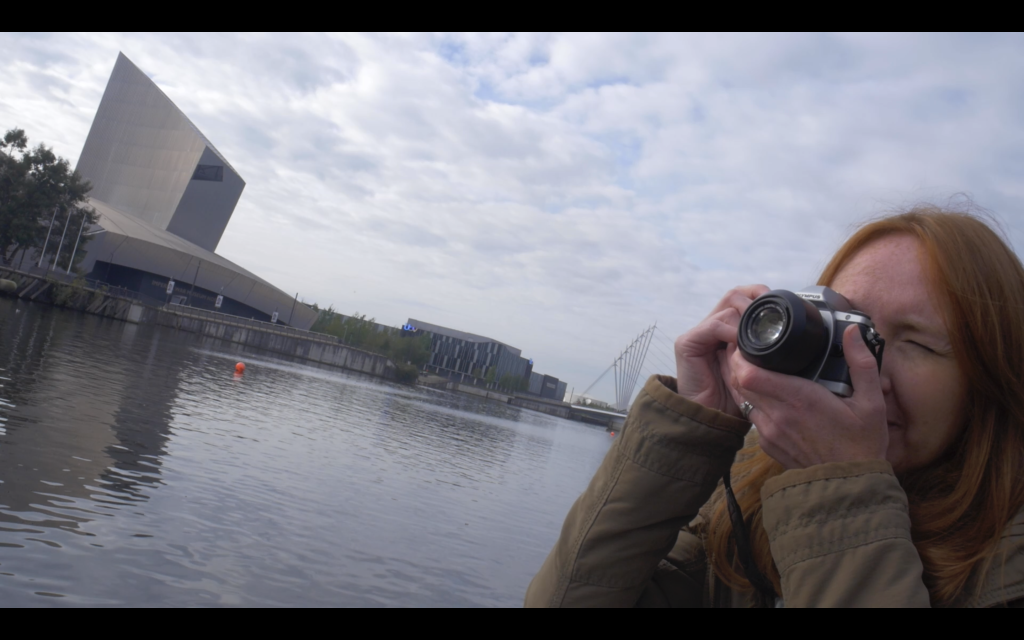 INTERMISSION – NETWORKING BREAK
CHAPEL
Dir/Wri/Prod: Iain Cash. UK, 2021, 14 min.
Father Jones is called in from out-of-town to perform a funeral. However, he isn't sure whose funeral it is. He is joined by Neil from the funeral home, and together they try to figure out who is in the coffin. 
BYE SUCKERS!
Dir: Cath Garvey. UK, 2021, 2 Min 33 sec
Tired of her life, a girl plans to leave earth. 
SWEET STREET
Dir/Wri: Coz Greenop, Prod: Glen Kirby. UK, 2021, 15 min 14 sec
Sweet Street follows the life of Isabella, a sex worker in the north of England. We explore the mind and day to day life of a woman working in the "managed zone" and how working on the Sweet Street there is no real happy ending.
I GOT YOU
Dir/Wri: Marie Hynes. UK, 2021, 7 min 15 sec
Rose has just moved into the area and Vincent is helping with her shopping, but they both have ulterior motives. 
TEDDY'S HERE
Dir/Wri: James Oliver, Dir/Wri: Paul Chambers. UK, 2021, 13 min 39 sec
"Curry and a shag"; that's what Lilly had in mind. Ted's intentions for this date are somewhat…shittier.
PLEASE NOTE: DUE TO SIZE OF THE VENUE, TICKETS ARE LIMITED, SO IF YOU WANT TO COME TO THE EVENT PLEASE BOOK YOUR TICKETS IN ADVANCE AT THE TICKET LINK BELOW.
WE ARE SO PLEASED TO BE PARTNERING WITH DUCIE STREET WAREHOUSE AS OUR NEW KINO SHORTS VENUE AND THE MAIN FESTIVAL VENUE IN OCTOBER. HERE'S SOME INFO ON THE VENUE.
"Ducie Street Warehouse is an all-day bar & kitchen on the ground floor of the Grade II listed former Victorian warehouse, also home to Native Manchester. The bar, lounge, terrace and restaurant offer an array of food, drink, entertainment, resident DJs and a collection of curated takeovers across sounds, inspired arts and cultural pop-ups. For relaxed all day dining and drinking, Ducie Street Warehouse is a place to socially inhabit, and a place where there's something for everyone." 
Website:  www.duciestreet.com | Instagram: @duciestreet | Ducie Street Warehouse, 51 Ducie Street, Manchester M1 2TP 
KINOFILM FESTIVAL PRESENTS KINO SHORTS AT THE MINI-CINE, DUCIE STREET WAREHOUSE